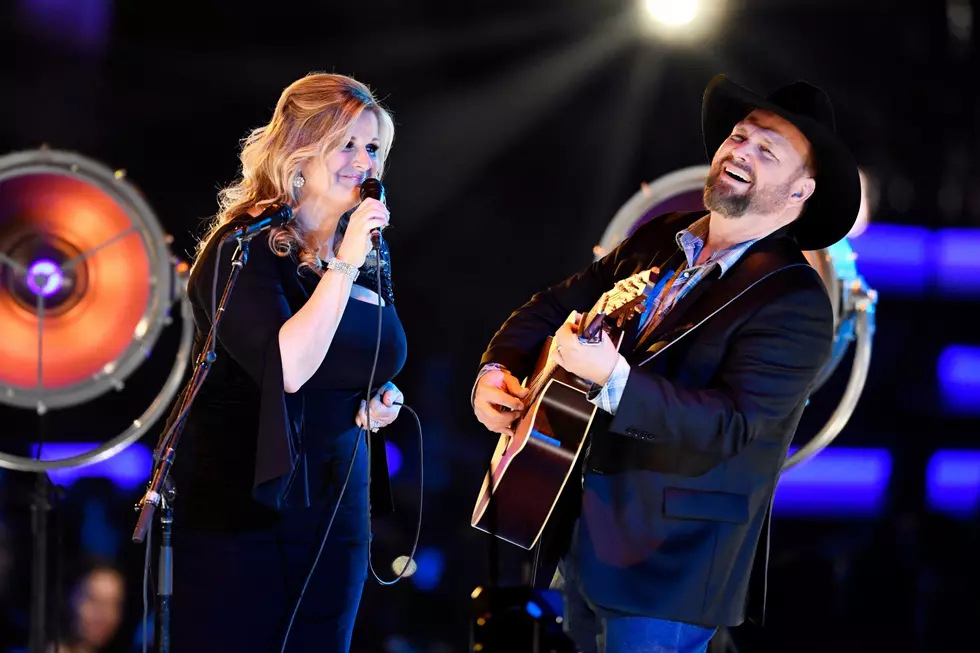 Garth's Live Online Concert was HUGE!
Yeah - they didn't get this dressed up....Getty Images
Did you see Garth Brooks and Trisha Yearwood's live online concert last night on Facebook? Garth showed up wearing a Detroit Mercy Lacrosse team sweatshirt. Trisha was wearing a Nashville Predators shirt (and her reading glasses as she played guitar) They didn't dress up, but that just added to the, "sometimes I go to my friend Garth's house and he plays some guitar and sings while I drink his beer" vibe. But people showed up to watch. A lot of people.
Enter your number to get our free mobile app
According to USA Today, last night, 3.4 million people watched Garth and Tricia play guitar and sing and talk about the old days. And engage in a little good natured bickering. Like the coolest married couple in the neighborhood. Except, they did this all online and crashed Facebook. The feed was interrupted a lot, but, it was worth it.
I loved Trisha playing guitar and singing Linda Ronstadt's "Long, Long Time". And I thought they did a great job on "Shallow", from Lady Gaga and Bradley Cooper's, "A Star is Born". My guess? That duet will be in Garth's upcoming concerts. Whenever we get back to the real world.