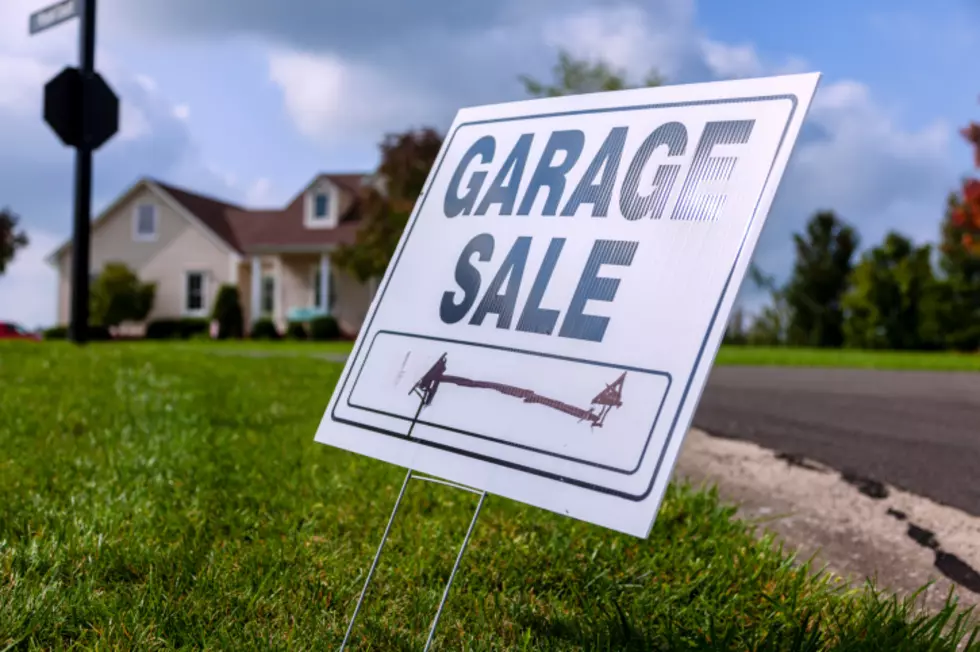 POLL: When Should People Start Having Garage Sales in Michigan?
Photo courtesy of Getty Images/alexeys
Our neighborhood garage sale usually happens during the first weekend in May. This year, of course, that didn't happen. However, as Stay Home, Stay Safe restrictions are starting to loosen in Michigan and retail shops were able to open up earlier this week--by appointment only and with a limited amount of customers--what are your thoughts on garage sales?
That particular question was asked over the weekend in our private neighborhood Facebook page and I thought that some of the answers were interesting. There were those that didn't want garage sales to happen at all right now. There were also those that said that it's not really any different than going to stores like Sam's, Costco, Meijer, Kroger, or Walmart. Along that same line of thought, it was also brought up that if everyone is wearing masks it should be okay.
So, what are your thoughts about garage sales? You can vote in the poll below and feel free to leave your comment on our Facebook page.
KEEP READING: 10 classic board games that will take you way back
Enter your number to get our free mobile app