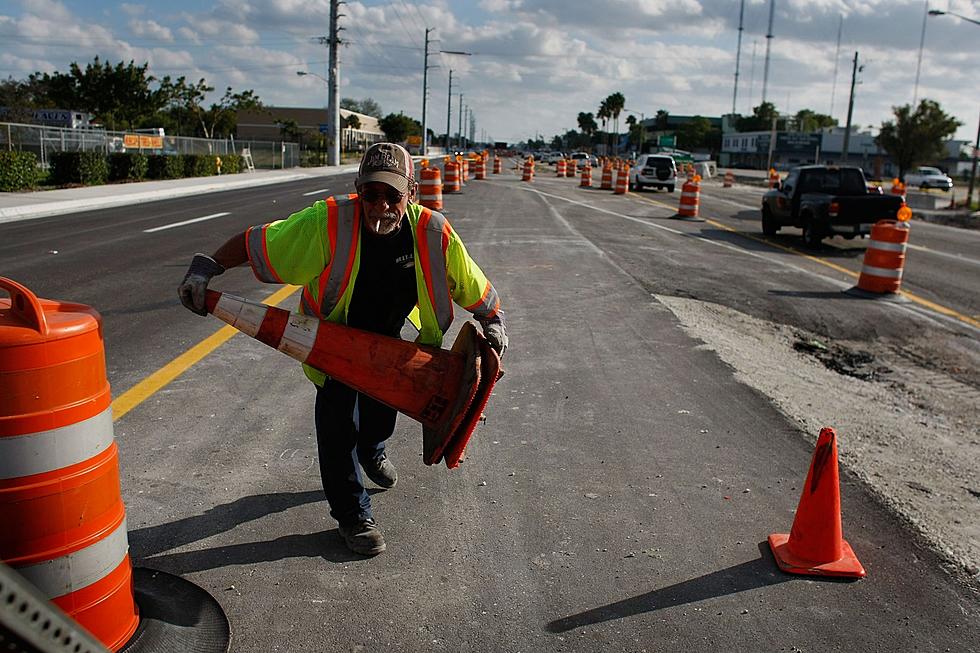 Muskegon Rescued Darrel the Barrel – Now There's Ramon the Cone
What lucky traffic marker will go viral today?....Getty Images
We live in a strange world. And I admit - I'm not helping the situation with this story.
You may remember Darrel the Barrel. Earlier this month we learned about Darrel - a City of Milwaukee construction barrel who fell into Lake Michigan somehow (it will forever be a mystery) and floated east to the City of Muskegon, Michigan, where road crews picked him up. They proceeded to give him a name and gave him a tour of Muskegon, where he started posing for selfies and became a celebrity.
The City of Milwaukee suggests Darrel is only visiting, but clearly he likes his new home. Soon after Darrel arrived, Muskegon officials visited Milwaukee as part of a freshwater business development delegation at Port Milwaukee. According to Milwaukee's Journal Sentinal, with them they brought Ramon the Cone. Darrel and Ramon are now internet celebrities. According to Adam Schlicht, director of Port Milwaukee, "They might be the Kardashians of Lake Michigan."
No truer statement has ever been made.
As traffic cones and barrels, one would think you'd avoid them. But, Darrel and Ramon are very recognizable, don't work anymore, are driven from photo op to photo op and end up at a lot parties to raise money for charity. Just like, well - you know who.