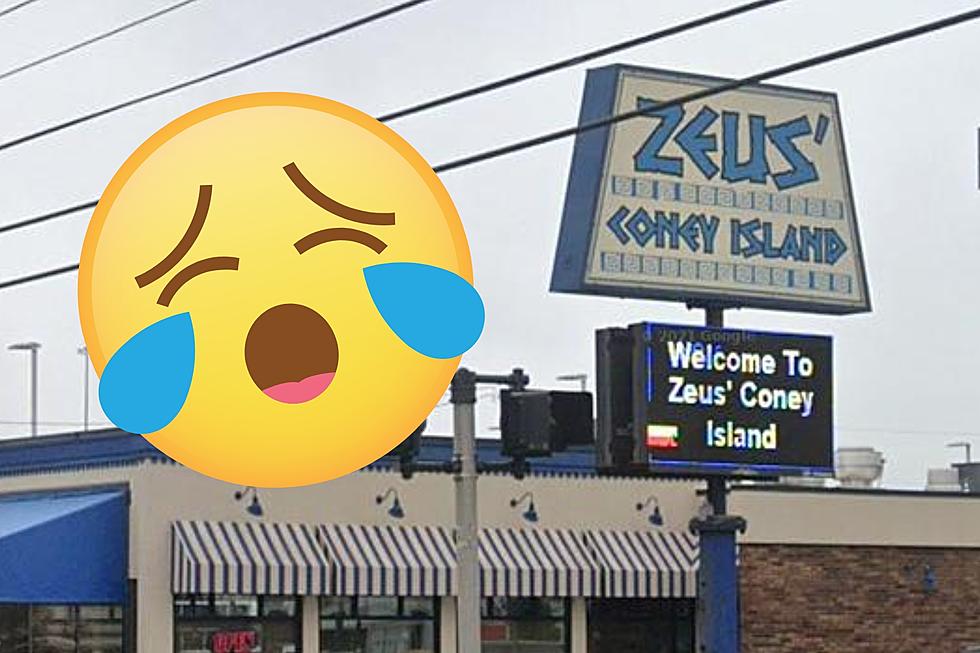 Lansing Favorite Closes: Say Goodbye to Zeus' Coney Island
Photos via Google StreetView and Canva
The Zeus' Coney Island location on South Pennsylvania Avenue in Lansing has closed its doors for good.
April 18 was the restaurant's final day of operation, closing after nearly 18 years serving the South Lansing area. The restaurant had been listed for sale for some time - so the news of the closing wasn't a complete surprise to its employees. However, the development came as a shock to much of Zeus' regular clientele - many of whom took to social media to express their sadness and dismay.
They were one of my main spots when I lived on the Southside. Their fries paired with that processed nacho cheese is one of my favorite things on this earth, along with their pecan pancakes and Ashley, who is the best server I've ever met. - Elizabeth K.
What sad news! What a loss. There aren't a lot of places with the variety that their menu has around that area. They will be missed! - Kelley D.
This is such sad news. The food was delicious, fairly priced and fast! The staff was wonderful and will be missed. - Dawn H.
WILX News 10 quoted a Zeus employee as saying "the owners are closing up one last time to enjoy the fruits of their labor in retirement."
What's Going In Where Zeus' Coney Island Used To Be?
There's no official word on what's going to happen at the old Zeus location, but it's not too hard to connect the dots online.
Facebook user Mike S. posted that "back in December and the beginning of January, I was searching through job listings on Indeed and Big Boy had management and a few other positions listed. When I looked up the address, this particular restaurant was shown and according to the article, the property was up for sale so I kinda wonder if Big Boy is going to be taking over and they're just kinda keeping that quiet for now?"
Facebook user Danielle G. posted "I was in there today and they told me Big Boy bought it."
So do with that what you will.
A new Coney Island restaurant is expected to open in South Lansing in the coming months. Leo's Coney Island is nearly finished building its newest location near the intersection of Jolly and Dunckel Roads.
Lansing Area Coney Favorites: Past & Present
Any restaurant with "Coney Island" in the name is a guaranteed hit...we don't make the rules.