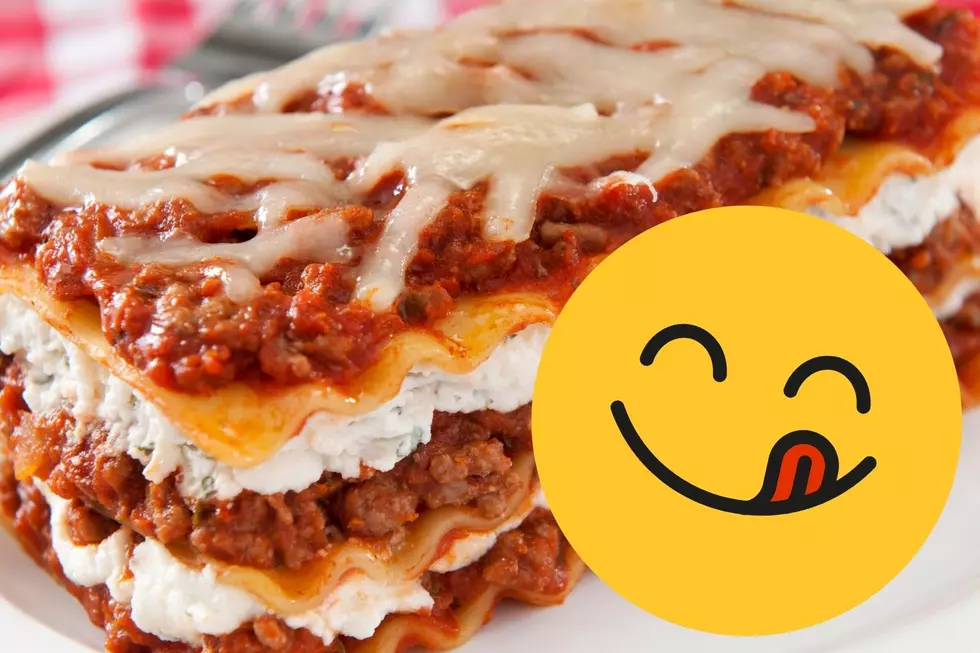 Lansing Loves Lasagna! 16 Nearby Places to Try
Photos via Canva
Lasagna.
The word alone can make one's mouth water.
It's one of those delicacies that can be rather time-consuming and complicated to create at home when made from scratch.
According to the highly-regarded recipe site Taste of Home, traditional lasagna includes ground beef and pork sausage, tomato sauce and tomato paste, minced garlic, parsley, Italian seasoning, salt, pepper and sugar. You also need eggs and several different kinds of cheese, including mozzarella, provolone, ricotta, parmesan and cottage cheese. Not to mention your lasagna noodles! That's likely going to require a trip to the store, because not many of us are going to automatically have all of those items on hand.
There are many varieties, however. Lasagna tends to be fairly forgiving. You can basically choose your favorite ingredients and create your own version of lasagna, as long as the noodles, cheese and layers are there. I made a seafood lasagna not too long ago using imitation lobster and some store-bought alfredo sauce, and it turned out pretty good (pictured below).
Lasagna is one of those delectable delights that's simply best left to the professionals--mamas and grandmas count. If you don't have the time, the know-how, and/or the perfect ingredients -- it's probably better to rely upon a family member or a restaurant that knows what it's doing. Go to a specialist!
Got a hankering for a big ol' hunk of luscious lasagna right now? Here are more than a dozen places around the Lansing area where you can go to satisfy that craving.
Lansing Loves Lasagna! 16 Nearby Places to Try
Like lasagna? Here are more than a dozen places in the Lansing area and close by that locals love.
These 15 Chain Restaurants are So Yummy that We Must Have Them in Lansing
Don't misunderstand; Lansing's food scene is absolutely incredible! It's got a variety of restaurants serving up a slew of delicious cuisines. But we think there's always room for improvement. Here are 15 chain restaurants that are so good that we think they should be added to Lansing's lineup, pronto!