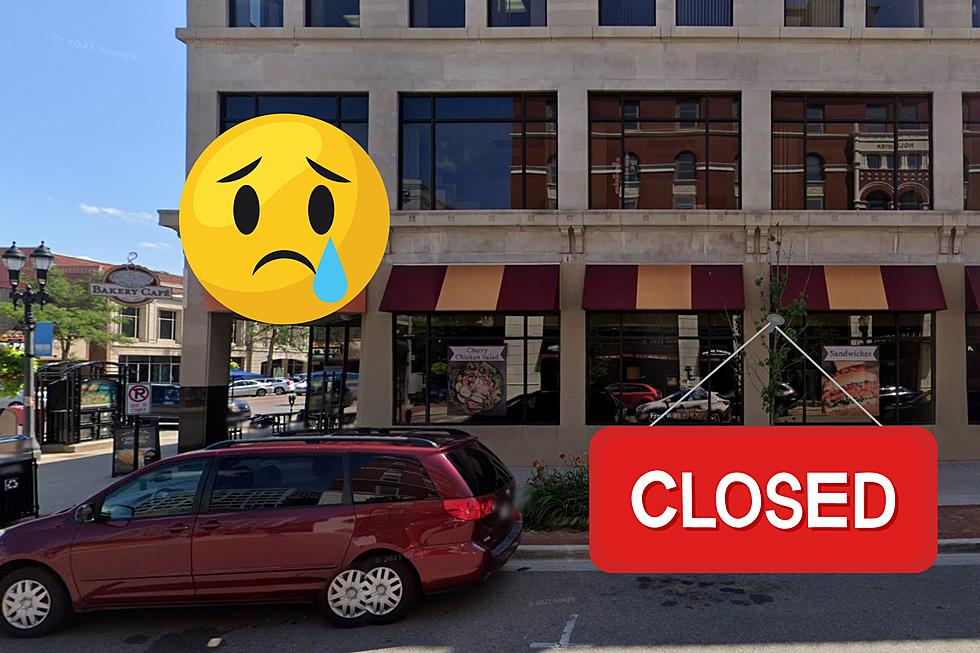 Another Lansing Restaurant is Closing its Doors For Good
Google Streetview and Canva Pro
The landscape of the Lansing foodie scene has changed once again, and not for good.
Sadly, Lansing will have to say goodbye to another restaurant, this time in Downtown Lansing.
A Downtown Lansing Restaurant Has Permanently Closed
Announced on its Facebook page by Co-Founder Mike Busley, the Downtown Lansing Grand Traverse Pie Company has closed its doors for the last time.
After over 13 years in business, the last day they served up pie slices was Thursday, August 24th.
Other Lansing Area Grand Traverse Pie Company Locations
It's always sad to see a business close its doors, mainly because it's not just a business closing, often it's people losing their jobs. Thankfully, in the statement made to the Facebook page, Busley did state that they "will transfer as many of our fine people" to the other two Lansing area locations.
At this time, Grand Traverse Pie Company has two other locations; one in East Lansing at the northwest corner of Grand River and Hagadorn, and the other in Okemos at the northwest corner of Jolly and Okemos Roads.
Lansing Restaurant Closures in 2023
The reason for the closure of Lansing's Grand Traverse Pie Company is the same reason that we've seen so many other restaurants close this year; they tried their "best to weather the significant changes to the business climate downtown over the last 2 years," meaning they were greatly affected by the pandemic. That, and the Downtown Lansing food scene has been particularly affected by the amount of government employees who now work from home 1 to 2 days a week.
Other restaurants that have closed this year include Atomic Taco in the Meridian Mall, YaYa's Flame Broiled Chicken near Frandor, and Tanin on Michigan Avenue.
See Which Lansing Area Restaurants Made the List for Best Crab Rangoon
These 15 Chain Restaurants are So Yummy that We Must Have Them in Lansing
Don't misunderstand; Lansing's food scene is absolutely incredible! It's got a variety of restaurants serving up a slew of delicious cuisines. But we think there's always room for improvement. Here are 15 chain restaurants that are so good that we think they should be added to Lansing's lineup, pronto!