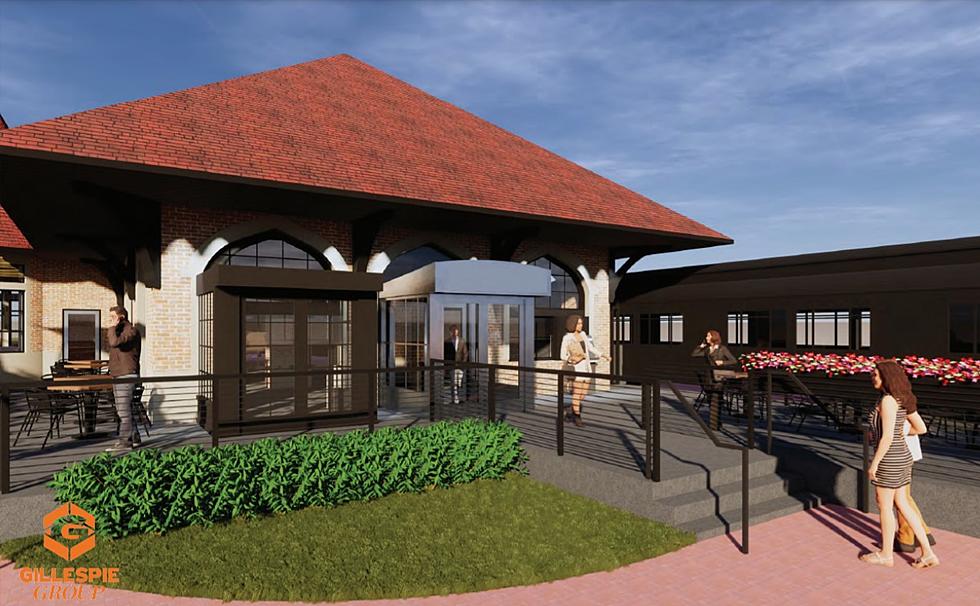 113 Year Old Downtown Lansing Train Depot Getting $3.1M Upgrade
Gillespie Group
When I moved to Downtown Lansing last October I was excited to see a lot of cool historic buildings, bars, and restaurants.  When I saw Clara's Lansing Station sign, I was excited because it looked like a cool place to eat right across the street from me. I learned quickly that after more than 37 years, that restaurant was closed. Bummer.
New Life For Clara's Lansing Station
So, the train station that was once a restaurant for many years in downtown Lansing is about to get new life as a coffee shop and other commercial space according to mlive.com. How exciting, the Lansing City Council just approved a brownfield redevelopment plan that wants to help pay for the $3.1 million tab, which will include abatement of pollution and contamination at the site.
Gillespie has plans for a national coffee retailer to occupy part of the revitalized depot, said Ashley Brzezinski, Gillespie director of marketing. The remaining 4,045 square feet, which includes a train car could be repurposed as a restaurant, retail or office space. The developer has heard from several interested parties and is "pursuing all inquiries," she said.

 
When Does All The Fun Begin in Downtown Lansing?
So, the depot isn't a registered historic place, but there are plans to restore and preserve its history, Brzezinski said, the site will have new windows, doors, and roof, plus clean up and restoration of the exterior masonry.  If your wondering about parking, a new parking lot will be put in as well as a drive-thru.
All the fun begins in September with construction and will be done in summer 2022.  Something fun to look forward to next year.
MORE: Remembering Lake Lansing Amusement Park
MORE TO EXPLORE: Lansing Then and Now
SEE MORE: Lansing Landmark Postcards Featuring Negative Yelp Reviews