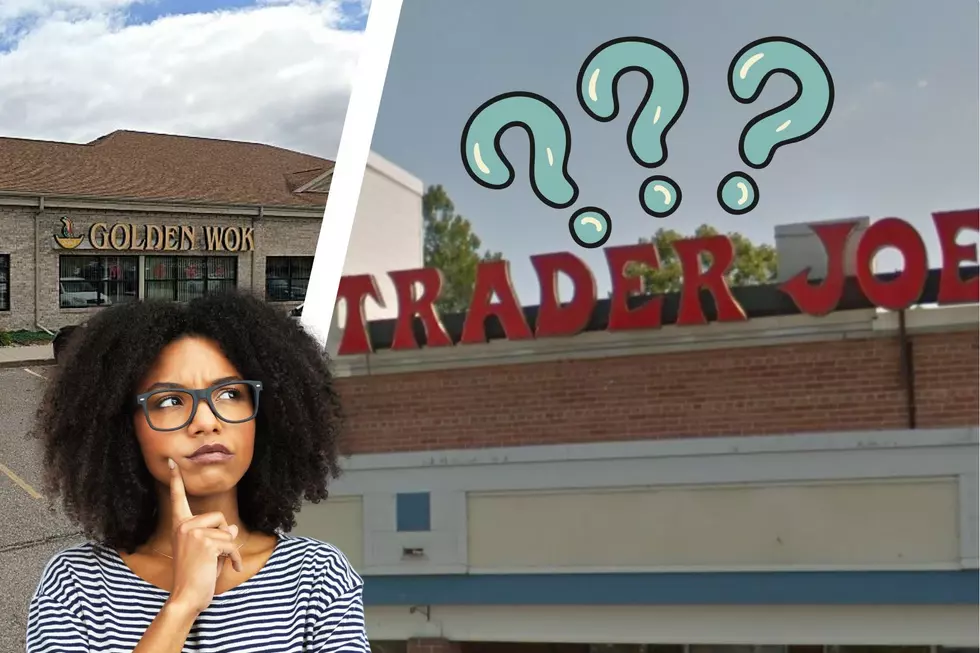 What's the Hold Up With Trader Joe's in Okemos?
Google Streetview and Canva Pro
Back in December of 2021, we first learned that our long unanswered prayers for a Trader Joe's to come to the area had been heard.
Trader Joe's Coming to the Lansing Area
It was that month that the Lansing State Journal reported that the niche grocery chain had just received the approvals that it needed from the Meridian Township Zoning Board of Appeals. And shortly after that in March of 2022, we learned that Trader Joe's had broken ground at the planned location at the corner of Grand River Avenue and Northwind Drive, at the site of the former Golden Wok restaurant.
However, there has been little movement since then.
Since the announcement of Trader Joe's coming to town, we've seen the demolition of the former Golden Wok and we've seen some foundation work being done, but not much more. Apparently, "the project has struggled with steel supply chain issues since this summer," and those issues are still ongoing.
When Will Trader Joe's in East Lansing Open?
With all this going on, it begs the question; when will Trader Joe's open? At this time, unfortunately, it's still very up in the air. Work on the project will continue "when the supply chain issue is resolved and when a subcontractor who left the project is replaced." Will that be sometime this year? Who's to say? Even the "announcements" page on the Trader Joe's website doesn't have the Meridian Township location listed as "coming soon".
We can only keep hoping that soon does indeed mean soon. Especially seeing as how the greater Lansing area has been begging for a Trader Joe's at least since January of 2009 when a "Bring Trader Joe's to Lansing, MI" Facebook group was started. If you want to keep up-to-date on the latest Trader Joe's happenings, that group is an excellent source.
These 15 Chain Restaurants are So Yummy that We Must Have Them in Lansing
Don't misunderstand; Lansing's food scene is absolutely incredible! It's got a variety of restaurants serving up a slew of delicious cuisines. But we think there's always room for improvement. Here are 15 chain restaurants that are so good that we think they should be added to Lansing's lineup, pronto!
Doud's Market: This Michigan Treasure is America's Oldest Family-Owned Grocery Store.
America's oldest family-owned grocery store was opened on Mackinac Island in 1884. The Doud family still runs the business today. Take a look inside and step back in time.