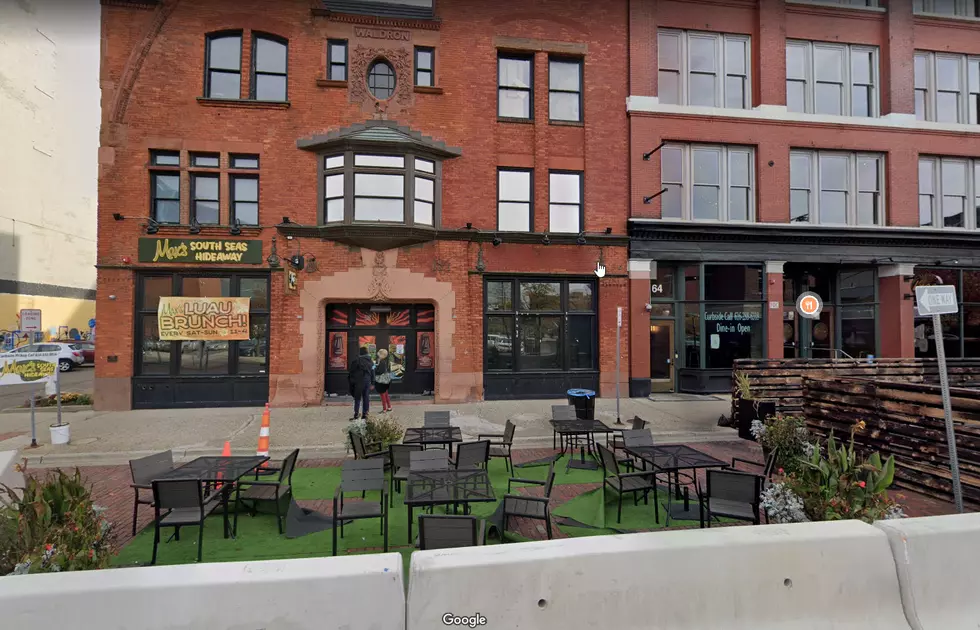 West Michigan Restaurants Stop Dine-In Service Without A Mandate
Michigan is the hottest spot in the Nation right now when it comes to Covid-19. Governor Gretchen Whitmer has urged citizens and businesses to voluntarily stop dining out for two weeks, and has extended the emergency order, but has not mandated any shutdowns. She's hoping the 60+ percent of Michigan residents and businesses that support her actions will step up and do the right thing.
Some restaurants in Grand Rapids have voluntarily ceased indoor dining, opting for outdoor dining and carry out. It's not being required by the state, but they feel it's the right thing to do for their customers and staff.
Chris Funaro, the operations director for All-In Hospitality Group, which operates four Grand Rapids restaurants, said the correct choice was obvious given the spike in cases and hospitalizations. "The biggest thing for us is doing everything we can to keep our staff and our guests safe," Funaro said. Beginning this week, Funaro said All-In has closed indoor dining at all of its restaurants — Donkey Taqueria, Hancock, Royals and The Winchester.
He feels it's necessary to do this to protect everyone, and this is his first time to voluntarily close one of his establishments. Other businesses like the Lantern Coffee Bar and Lounge have ended indoor seating, opting for take out only right now. GRNoir Wine and Jazz has also cancelled several dining reservations and moved to curbside service.
These are businesses that put safety over profit, and it's heartwarming to see after this sector of business has suffered the most during this pandemic, that they are voluntarily limiting their business model for the benefit of their customers and staff. Sometimes the hard thing to do is the right thing to do.
MORE: Jackson, Michigan Chili (Coney) Dog Tour
NEXT: Plant-Based Food Options in the Lansing Area
READ MORE: Michigan Restaurants That Should Be Franchised Nationwide