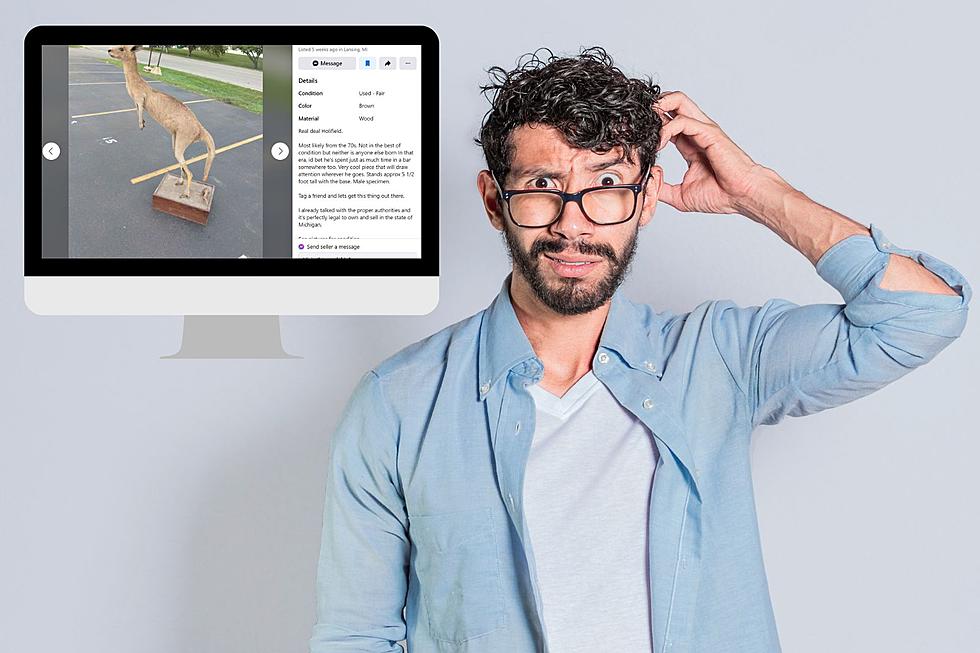 These Lansing Area Facebook Finds are Particularly Interesting
Jeremiah Turk via Facebook Marketplace and Canva Pro
Facebook can be a great place for people to connect with friends and family, and discover new ones.
But nowadays, Facebook does a whole lot more. Like, have you ever looked through Facebook Marketplace?
Facebook Marketplace Finds
I know that sounds like a dumb question, but I had never found myself on Facebook Marketplace until semi-recently when my husband and I were looking for some gently used furniture for the nursery. Which I found, by the way. But, I also found a bunch more...
I feel like Facebook Marketplace is a little bit of the Wild West when it comes to listings. You have everything from clothes to furniture to cars to camper trailers.
But what about the in-between? What about all those items that are a little out there and don't have a category? That's where I come in.
Weird Lansing Facebook Marketplace Finds
I came across a couple of gems scrolling through Lansing's Facebook Marketplace recently that just needed to be shared. And honestly, I don't know how to introduce these items other than just dive right in...
Would you like a stuffed kangaroo? Because you can buy one for $1,000.
I would like to bring your attention to the name/title of the item that's for sale; KANGA MFING ROO KANGAROO!!! You can check out the full listing here.
If that doesn't appeal to you, might you be interested in this "Harley motorcycle" made out of wicker?
I don't know how useful it'll be on the road, but it sure looks neat! Check out the full listing here.
8 Weird Finds on Michigan's Facebook Marketplace
You know it's an odd collection of items from Facebook Marketplace when the weirdest thing you find isn't haunted dolls. From interesting items for sale to ridiculous prices, check out some of the oddest things for sale on Michigan's Facebook Marketplace.
6 Weird Laws Still on the Books in Michigan
Even though a lot of these laws are very old and not really enforced, they still exist. Check out some of the weirdest laws still on the books in Michigan.