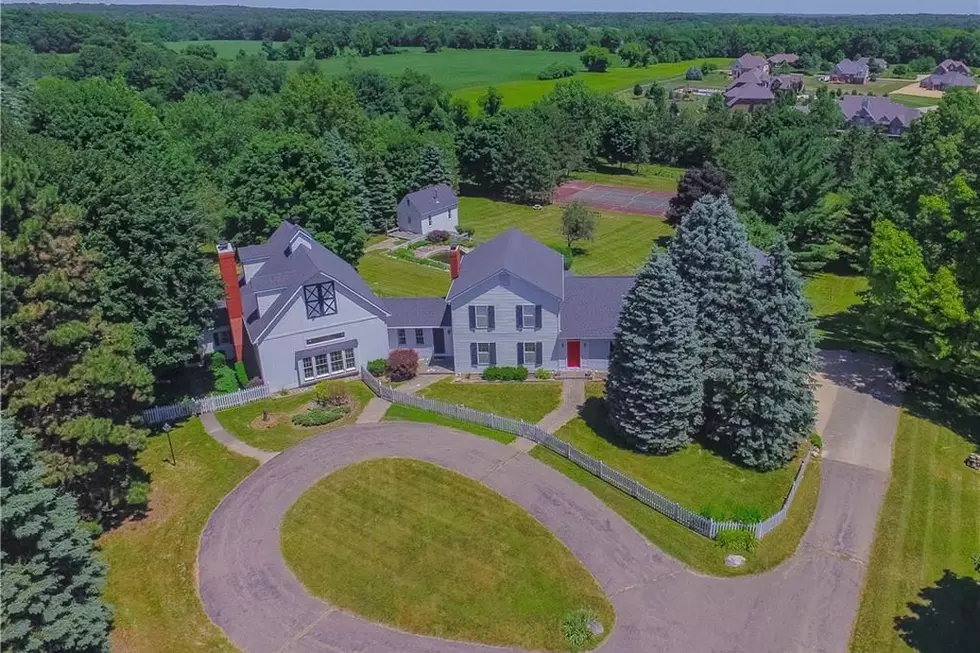 Kid Rock's Childhood Home Is Far From Humble — See Pictures!
Morgan & Mizlow
Kid Rock's childhood home is far from a humble cabin in the woods.
The colorful rap-rocker and sometime country singer has an image as a hardcore country boy, but as the pictures of his childhood home in Michigan show, he actually grew up in pretty privileged circumstances. The 5,660-square-foot house in Bruce Township, Mich., about 40 miles north of Detroit, has five bedrooms and seven bathrooms, and it's situated on a 5.5-acre lot.
Built in 1972, the year after Kid Rock was born as Robert James Ritchie, the house has remained in his family ever since, according to realtor.com. It was listed for sale for $599,900 in August of 2018, and the listing with Morgan & Mizlow called it "American badass' childhood home." The property sold in November of 2018 for $650,000.
Listing agent Pam Ford Morgan said Rock's father owned a premier car dealership in the area when the family settled into the house.
"They loved and still love all that is special about the house and property," she tells realtor.com. "Life has changed for all of them, so the time has come to part with this treasure."
In addition to the bedrooms and bathrooms, the house boasts a 5-car garage, along with a partially finished walkout and guest house. There's also a 3 stall horse barn, regulation tennis court and inground pool. The 22-room house was renovated in 2004, and it also has a hot tub and a wet bar.
Kid Rock currently lives just outside of Nashville.
See Kid Rock's Childhood Home:
Brian Kelley's Hidden Forest Home Is Amazing!
You Won't Believe George Strait's Amazing Mansion!