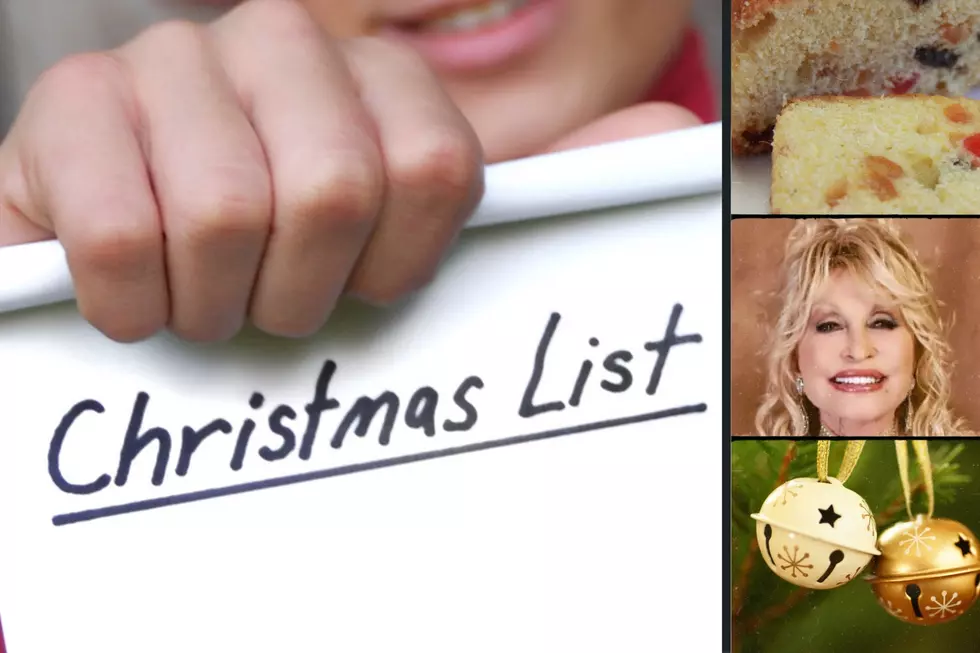 JR's List of Unpopular Christmas Opinions
Photos via Canva and Getty Images North America
I love the Christmas season - the sights, the sounds, the feeling in the air.
However, over the years, I've come to realize that a lot of my personal beliefs about the season aren't shared with most people.
Here's my current list of unpopular Christmas opinions. I reserve the right to add to the list as new things arise.
Christmas Songs That Aren't Christmas Songs
Seems like every holiday season, someone trots out the Dolly Parton classic "Hard Candy Christmas". In fact, I've met quite a few people who consider the song to be among their favorite "Christmas songs".
Only, it's not a Christmas song. Just listen to the lyrics.
It's from the soundtrack of Dolly's 1982 movie "The Best Little Whorehouse in Texas". She settled the argument once and for all during an interview with ABC News Radio Online:
It's kind of funny that people think it's a Christmas song, and it's really not. It's really just about people having hard times and saying, 'It's like a hard candy Christmas,' like when you're so poor that all you get for Christmas is a piece of hard candy. - Dolly Parton
And who among us is going to argue with Dolly Parton? Case closed.
A forest graced with a light coating of snow - it's like a "Winter Wonderland", isn't it? Maybe in the meadow we can build a snowman. Feel free to do this anytime the opportunity presents itself between October and April. "Winter Wonderland" isn't a Christmas song - it's a winter song.
Know what else isn't a Christmas song?
"Let It Snow". This song is merely an ode to wintry precipitation. At its core, it has absolutely nothing to do with Christmas.
If conditions permit, go ahead and take that one-horse open sleigh. Those "Jingle Bells" can ring anytime - not just at Christmas.
These are just a few of the songs most of us consider to be "Christmas songs" but really aren't. This is not an all-inclusive list.
Fruitcake Is Delicious!
So many people love to hate on fruitcake during the holiday season.
I do not understand the issue. It's fruit. It's cake. It's delicious!
If you think you hate fruitcake, maybe you just haven't had the right one. Check out this list of recommendations from the Lansing Foodies group on Facebook.
Abbreviating Christmas
This one's been argued about for years.
Let's work through this together. "Christmas" is 9-letters long. It doesn't fit everywhere easily, hence the tendency to see it abbreviated it some places - oddly enough you rarely see these same places celebrate "Tgiving", but that's another missive for another time.
Why when Christmas is abbreviated do we usually see Xmas? Some argue that it's an attempt to cross Christ out of Christmas. Others hold that the "X" represents the cross on which Christ was crucified - although that seems to relate a little more to Easter.
Here's the deal. If we're going to abbreviate Christmas, why not Cmas? The C and the X are literally right next to each other on the keyboard, so that's not a problem. Writing it? The C is one stroke versus the X which requires two. It actually takes less effort to write Cmas than it does Xmas - and isn't making things easier the whole point of abbreviations?
There. I feel better.
LOOK: 25 over-the-top Christmas displays from across America
To help get everyone in the mood for the upcoming holiday season,
Stacker
compiled a list of some of the most over-the-top Christmas displays across America.
See the Best Country Christmas Songs Of All-Time, Ranked
This list of the top country Christmas songs was compiled by blending staff opinion, reader feedback and airplay and sales data.