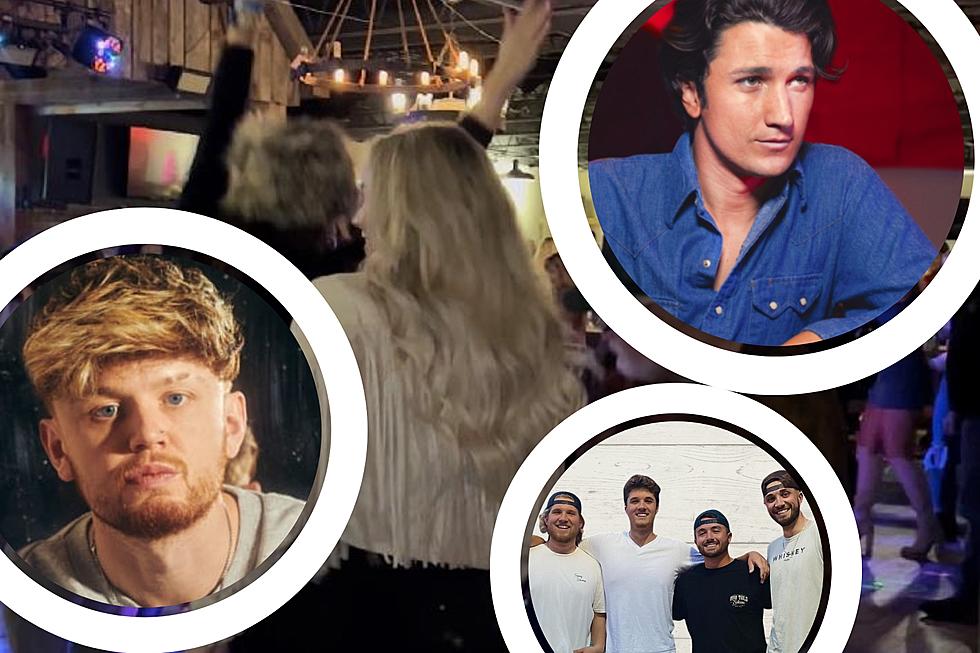 100.7 WITL Presents Another 'Jam at The Junction' on May 16
Photos via Broken Bow Records, Stoney Creek Records, Facebook (12/OC), and JR, Townsquare Media Lansing
100.7 WITL is proud to be your Country Concert Connection!
We're bringing live country music back to Lansing!
Make plans now to join us at 7pm on Tuesday May 16th for another 100.7 WITL "Jam at The Junction". The concert will feature up-and-coming country stars Jordan Harvey, Drake Milligan, and 12/OC!
The event will be held at The Junction, located at 410 S. Clippert Street in Lansing (in the same building where The Whiskey Barrel used to be).
Best of all... it's FREE!
About Jordan Harvey
Jordan Harvey grew up in the country... just not this country. Born and raised in Scotland, Jordan knew from a young age that he wanted to make country music. He eventually moved to Nashville to chase his dreams, and spent time as a member of the group King Calaway. A few viral TikToks later, Jordan is signed with Broken Bow Records and is watching his debut solo country single "Along for the Ride" climb the charts.
About Drake Milligan
If Drake Milligan looks familiar, it should come as no surprise. The Texas native competed on American Idol in 2018, came in third on the 2022 summer season of America's Got Talent, and portrayed a young Elvis Presley in the CMT miniseries Sun Records. Drake is now signed to Stoney Creek Records and his rollicking current single "Sounds Like Something I'd Do" is making its way up the country charts.
About 12/OC
Brothers Reid, Will and Jack Nichols (along with friend George Chaison-Lapine) make up 12/OC. This Maine-based band has opened for a variety of nationally-known artists over the past couple years including Scotty McCreery, Parker McCollum, Tracy Byrd and others. 12/OC played WITL's first "Jam at The Junction" in February, and made a lasting impression upon everyone in attendance. They've been winning over crowds everywhere they play, and many believe 12/OC could be Nashville's next big thing. Listen for their new single "Shoot You Down" on 100.7 WITL!
100.7 WITL's "Jam at The Junction" with Shane Profitt, Conner Smith and 12/OC
1007.WITL had its first "Jam at The Junction" on February 21, 2023. Nashville up-and-comers Shane Profitt and Conner Smith performed, along with the band 12/OC.