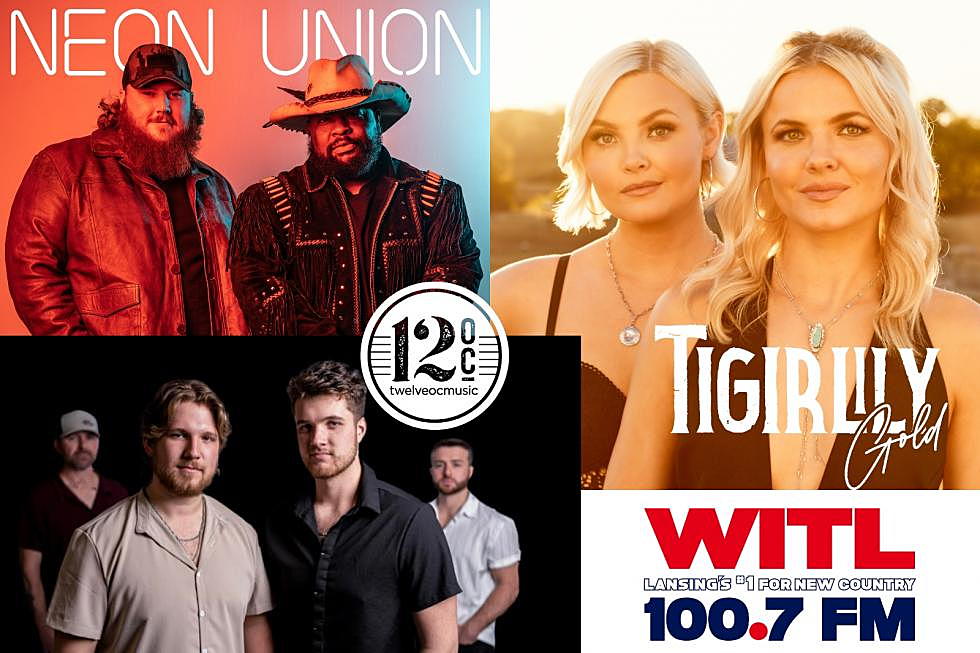 WITL Announces 'Jam @ The Junction 3′
Photos via Red Street Records, Monument Records, 12/OC and Townsquare Media Lansing
100.7 WITL is Mid-Michigan's Country Concert Connection!
Make plans now to join us for "Jam @ The Junction 3" - featuring country up-and-comers Tigirlily Gold, Neon Union and 12/OC!
Once again, the show will be held at The Junction, 410 S. Clippert St. in Lansing (the same building where Whiskey Barrel used to be).
Mark your calendar for September 26th. Doors will open at 6pm, with music starting at 7pm.
And, once again, this show is FREE!
Proudly sponsored by Candy Ford in Charlotte.

---
About Tigirlily Gold
Sisters Kendra and Krista Slaubaugh comprise Tigirlily Gold. The duo moved from their native North Dakota to Nashville in 2017, and hasn't looked back. Their current single, the rowdy "Shoot Tequila", is currently making its way up the country charts. Tigirlily Gold first garnered national attention when their debut single "Somebody Does" topped the iTunes chart in 2021. They are currently signed to Monument Records.
---
About Neon Union
Neon Union is a new duo comprised of friends Leo Brooks and Andrew Millsaps. Brooks is from Florida, and has previously collaborated with Pitbull, Jennifer Lopez and John Legend. North Carolina native Millsaps had more of traditional country upbringing. Together they make music they describe as "808 kick drums married to a traditional country lyric and anthemic pop melodies". Neon Union's new single "This Side of the Dirt" was just released on Red Street Records.
---
About 12/OC
Brothers Reid and Will Nichols front Maine-based band 12/OC, along with friends George Chaison-Lapine and Chris Fawcett. They've opened for country hitmakers ranging from Scotty McCreery to Parker McCollum and more. 12/OC played the Barefoot Country Music Festival this summer (New Jersey's answer to Faster Horses), performing directly before Blake Shelton. They have played every "Jam @ The Junction" event to date, and are excited to launch their new single "Lovin' You, Leavin' You". Listen for it on 100.7 WITL!
100.7 WITL's "Jam at The Junction" II
100.7 WITL held another "Jam at The Junction" in Lansing on May 16, with special guests Jordan Harvey, Drake Milligan and 12/OC. Here are some pictures from the event!