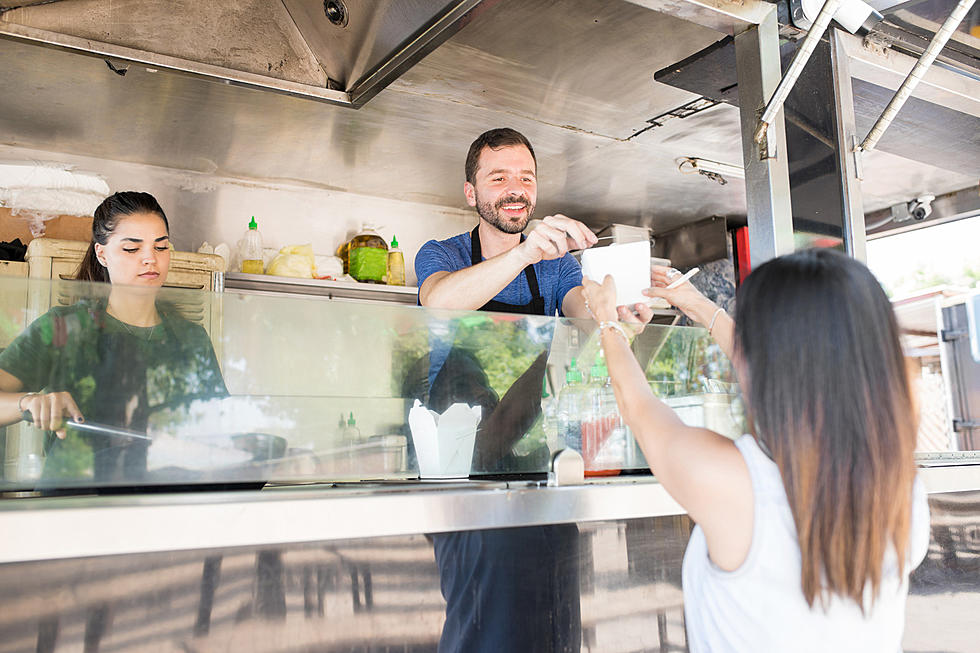 Jackson Food Truck Rally Raising Money For Northwest Schools
Antonio_Diaz
Who doesn't love a good food truck? Especially when a bunch of them can come together for a great cause.
Food Truck Rallies In Jackson
The city of Jackson already hosts food trucks every first and third Tuesday of the month all summer (through August) at Horace Blackman park and Meckley's over in the Somerset area also hosts food truck favorites on a pretty regular basis.
There are actually quite a few food trucks in the Jackson area, as MLive reports, that have really become local favorites like Tiki Sam's Pizza, Kona Ice and more as well as local restaurants that take their tastes to the road like Grand River Brewery and Junk Yard Dog.
Now, comes the 20K Food Truck Challenge that will actually help benefit a local Jackson-area school!
Fundraiser for Northwest Schools
The Northwest Mounties, as reported by WILX, are putting on the event to get some more funding for clubs and activities at the high school so why not help the kids have more fun by having some yourself?
WILX shares that you can purchase tickets through either the FoodEaze app for $3 or you can purchase them at the door for $5. Of course, ticket sales do go towards the school's projects with Northwest getting 30% of ticket sales and 10% of food.
The goal is to reach at least $20,000 and you can CLICK HERE for more examples of what the money will be used for.
The Who, What, When and Where
According to WILX, there will be over 10 food trucks in attendance like Cookies and Cream Detroit, Jackson's Five Star Catering, Island Noodles, Nom Nom Ninja and more.
There will be a series of these events with the first one being Thursday, June 24th from noon to 8 p.m. at Northwest Elementary.
Then, the event will be returning three more times on July 29th, August 19th and September 18th.
Also, the school is participating in a challenge with Consumer's Energy in which if Northwest succeeds, they can get $5,000 per event in donations from Consumer's.
Food Trucks For Sale In Michigan
LOOK: Here are the best small towns to live in across America