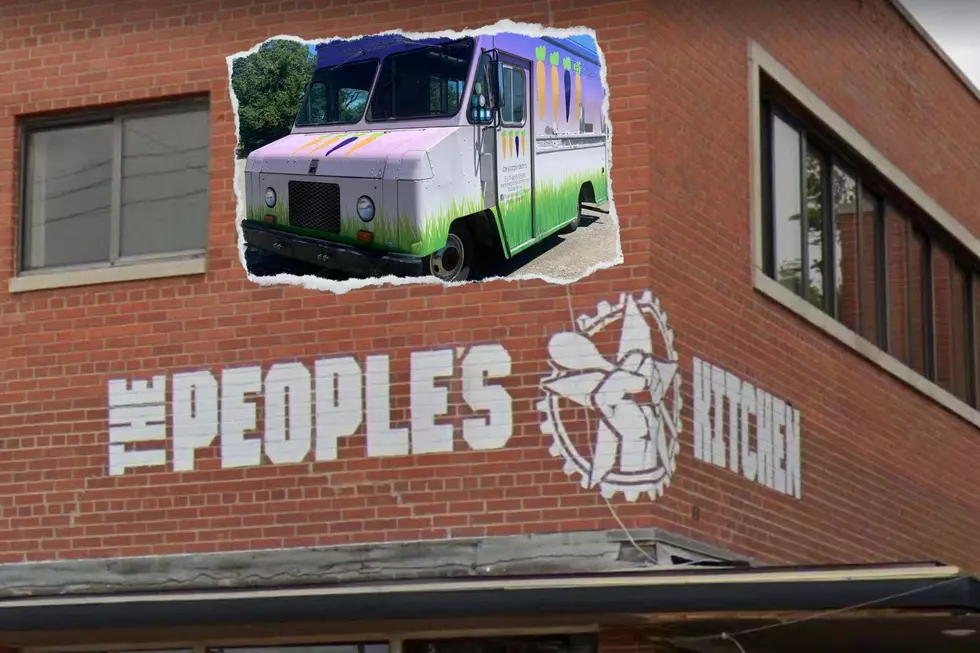 Lansing is Adding Another Unique Food Truck to the Line-up
Photos courtesy of Google Streetview and The People's Kitchen via Facebook, Canva
If you are a fan of The People's Kitchen in Lansing, then prepare yourself because they've got some awesome news.
They're expanding!
The People's Kitchen in Lansing
They've decided to add a food truck to the mix; People's Kitchen Street Eats. Check out the announcement they made on their Facebook page earlier this month.
Lansing Area Food Trucks
You might recognize this food truck. That's because it was The Purple Carrot food truck. Sadly, they haven't been in operation since 2019. The previous owners of the truck also own Red Haven in Okemos, who just recently closed their restaurant to pivot and "reopen it this fall under a new business model." However, this did open up the opportunity for People's Kitchen to buy the truck and start a new adventure in cooking.
PK Street Eats will have a new and different menu than its brick-and-mortar counterpart, however, its focus on serving yummy, high-quality food will not waiver. General manager, Douglas Mulkey, had this to say to the Lansing State Journal; "We're looking to maintain the commitment to the scratch kitchen, high-quality ingredients, and the best most delicious food you're going to have."
If you're chomping at the bit to try it out, you'll have to wait a little bit longer (or check out their location on Michigan Avenue just west of 127), because the truck isn't ready just yet. They're hoping to be open by the end of August. When they do open, PK Street Eats will have a small handful of "regular" spots, but it'll also do events and private parties.
Here's a sneak peek of what you're in store for at The People's Kitchen.
The Best Tasting Brunch In Lansing Might Be At People's Kitchen
(Photos) The Best Tasting Brunch In Lansing Might Be At People's Kitchen
These 30 Restaurants have the Best Brunch in the Lansing Area
Lansing has a pretty excellent food scene, especially when it comes to brunch options. If you love living that mimosa life, then look no further. This gallery has the 30 best brunch spots that the greater Lansing area has to offer.
Lansing Vegan Options
Lansing is full of delicious restaurants and food options, and that includes vegan food! Just because something doesn't include meat or animal products doesn't mean that it's not delicious. For our vegan friends out there or even someone who might be experimenting with a "meatless Monday", we've put together a comprehensive list of Lansing area restaurants that serve up vegan options. Take a look through the list below and see where this meatless adventure takes your taste buds.