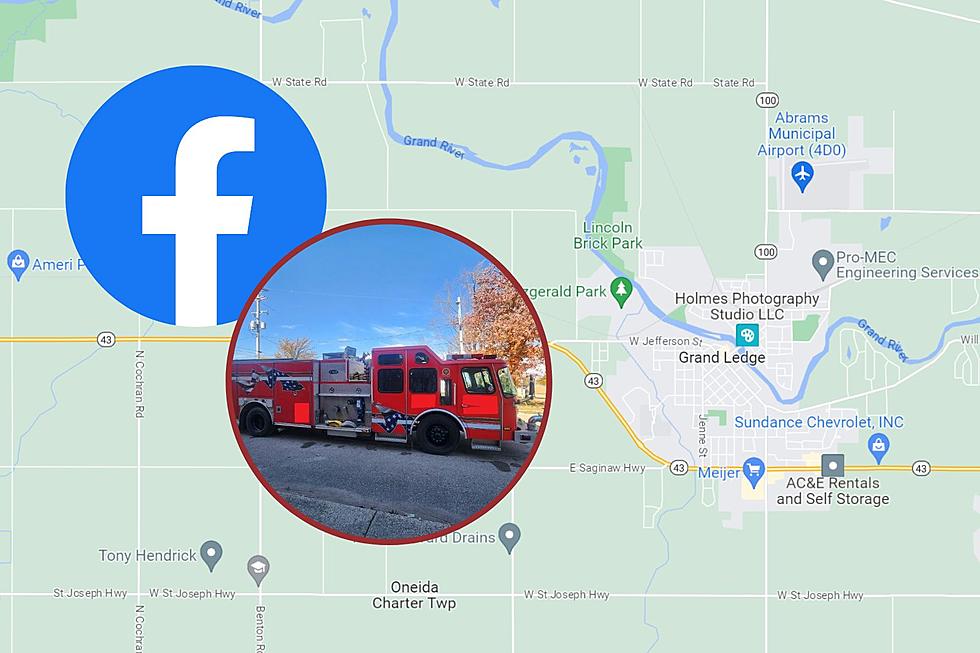 Own Your Own Firetruck, It's For Sale on Michigan's Facebook Marketplace
Google Streetview, Spencer Thomas via Facebook Marketplace, and Canva Pro
Facebook Marketplace is a very unique platform. And that's putting things lightly.
Michigan's Facebook Marketplace
I don't know of anywhere else where I could buy antiques, haunted dolls, houses, clothes, camping trailers, food, diapers, and lots more all in one place. Seriously, all you have to do is search for something and you're likely to find someone selling it.
Recently, I discovered some quirky camping trailers for purchase across Michigan. Some of them are a true blast from the past.
Weird Items For Sale on Michigan's Facebook Marketplace
There were also some questionable items for sale in the Lansing Facebook Marketplace. Namely, the "used gym equipment" for sale that's definitely not gym equipment. You can take a look at that for yourself, HERE.
This time around I didn't find any "gym equipment". I did however find a firetruck for sale.
Yes, a real, working firetruck. It's for sale by Spender Thomas out of Grand Ledge.
Firetruck For Sale on Facebook Marketplace in Mid Michigan
If you've got an extra $59,000 burning a hole in your pocket, you can get yourself your very own firetruck. You'll be a real big hit at kids' birthdays and local block parties.
It's a 2003 E-One Rescue Pumper and it seems like it comes with all the bells and whistles, with the exception of the firehouse dog.
Take a look at this truly unique Facebook Marketplace find in the gallery below, and just picture yourself behind the wheel.
Firetruck For Sale in Grand Ledge, Michigan
Facebook Marketplace has some interesting items for sale. If you want a haunted doll, you'll find it. Or maybe you're looking for a riding lawn mower, you'll find that as well. But how often do you come across a firetruck for sale? Check out this one for sale out of Grand Ledge, Michigan.
8 Weird Finds on Michigan's Facebook Marketplace
You know it's an odd collection of items from Facebook Marketplace when the weirdest thing you find isn't haunted dolls. From interesting items for sale to ridiculous prices, check out some of the oddest things for sale on Michigan's Facebook Marketplace.
Unique Campers For Sale on Michigan's Facebook Marketplace