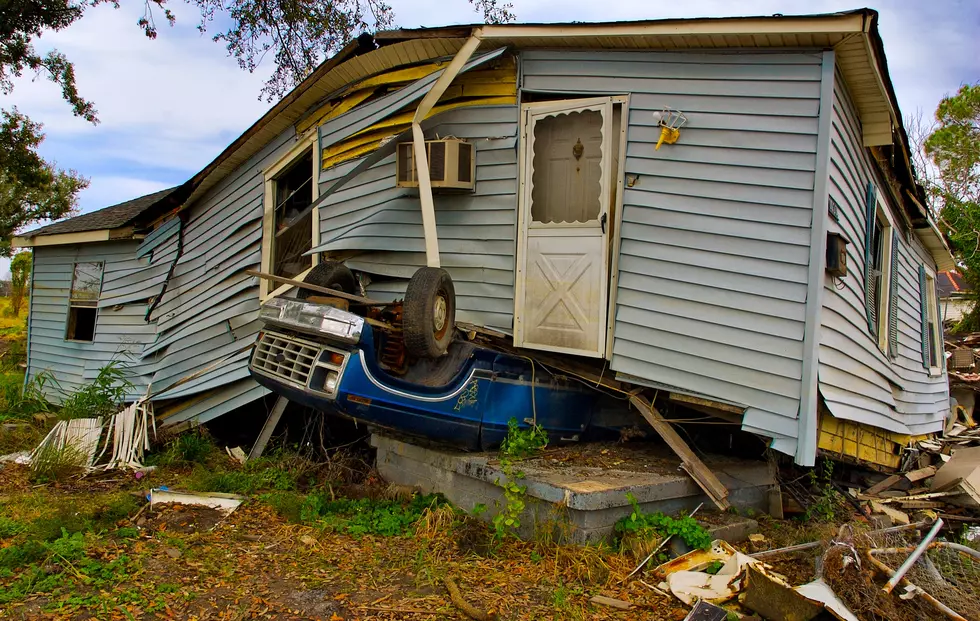 Where Does Michigan Rank When It Comes To Facing A Natural Disaster?
Credit: John Middelkoop via Unsplash
Michiganders have to deal with crazy weather from time to time.
Thankfully, we don't have to deal with too many natural disasters.
Where Does Michigan Rank When It Comes To Facing A Natural Disaster?
World Atlas came out with the ten states safest from natural disasters, and Michigan is on the list.
Let's check them out.
Number 10 - Montana
Montana has dealt with hurricanes, tornadoes, and earthquakes and is known to flood on occasion. However, there have only been five significant floods in the past century.
Number 9 - New Hampshire
New Hampshire faces the risk of hurricanes but they tend to lose their intensity as they move northwards toward the state.
Number 8 - Maine
Just like New Hampshire, Maine is so far north that it normally doesn't see hurricanes. The state has still had some severe summer storms.
Number 7 - Maryland
The cities of Rockville, Frederick, and Bethesda are ranked as some of the safest cities. The state has dealt with a few severe storms and blizzards in the past.
Number 6 - Colorado
Natural disaster threats such as hurricanes, earthquakes, droughts, tornadoes, and others are minimal in the Centennial State.
Number 5 - Ohio
Ohio is not too far from Tornado Alley but does see a few tornadoes each year, Ohio's deadliest tornado recorded was back in 1924.
Number 4 - Vermont
Located in America's Northeast, the state is protected from most natural disasters because of its giant forests.
Number 3 - Illinois
Ilinois's location in America gives it a good chance of avoiding earthquakes, tornadoes, hurricanes, tsunamis, and other disasters.
Number 2 - Minnesota
Minnesota gets a lot of snow but thankfully hasn't been hit with too many natural disasters. There was a tornado that struck back in 2011
Number 1 - Michigan
World Atlas ranked Michigan as the safest state in the US because it is shielded from natural catastrophes. In Michigan, the risk of hurricanes, tornadoes, or earthquakes is minimal. Even though the past has seen Michigan experiencing a few earthquakes and tornadoes, they were not as severe as in other parts of the U.S.
See More: The Worst Natural Disaster In Michigan Happened Almost 140 Years Ago
I'm thankful to be living in Michigan and not in these other places that deal with natural disasters.
LOOK: The most expensive weather and climate disasters in recent decades
Stacker
ranked the most expensive climate disasters by the billions since 1980 by the total cost of all damages, adjusted for inflation, based on
2021 data from the National Oceanic and Atmospheric Administration (NOAA)
. The list starts with Hurricane Sally, which caused $7.3 billion in damages in 2020, and ends with a devastating 2005 hurricane that caused $170 billion in damage and killed at least 1,833 people. Keep reading to discover the 50 of the most expensive climate disasters in recent decades in the U.S.
LOOK: Things from the year you were born that don't exist anymore
The iconic (and at times silly) toys, technologies, and electronics have been usurped since their grand entrance, either by advances in technology or breakthroughs in common sense.
See how many things on this list
trigger childhood memories—and which ones were here and gone so fast you missed them entirely.