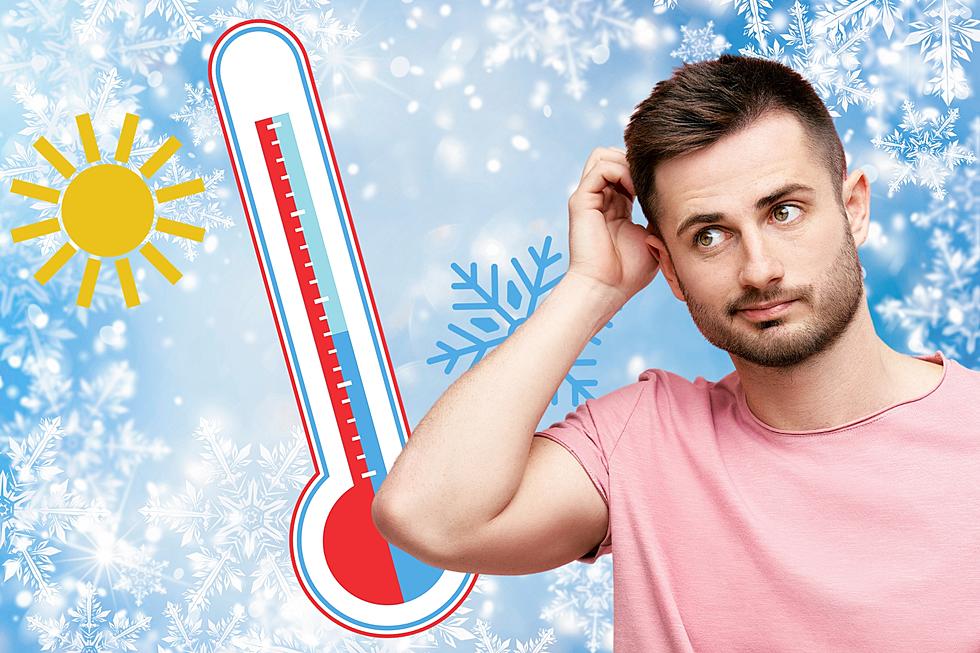 Why A Warmer Michigan Winter Could Mean More Snow
Photos via Canva
What will the winter of 2023-24 be like in Michigan?
Of course, the answer to that question depends on who you ask.
The National Weather Service thinks Michigan is in for a warmer, drier winter than usual. AccuWeather believes we'll be on a weather rollercoaster - with changing conditions throughout the winter months. If you consult your Farmers' Almanac, well, it predicts doom and gloom - plenty of blizzards and cold.
But what if they're all right?
Here's How Michigan Could Be Both Warmer and Snowier This Winter
When we hear forecasters call for a warmer-than-normal winter in Michigan, that doesn't necessarily mean tank tops and flip flops. In fact, if the average temperature is up just a degree or two from "normal", it's considered to be a warmer-than-normal winter.
Consider this - in January, the normal high in Lansing is 30 degrees, and the normal low is 16. Even if the average was ten degrees above normal - which it never is - that would still result in high temperatures around 40, with lows around 26. Still cold enough to snow.
But here's the fun part.
Cities and towns along and just inland from the eastern shore of Lake Michigan know all about "lake effect snow". Places like Traverse City, Muskegon, and even Grand Rapids get enhanced snowfall accumulations every year due to their geographical location. Cold air moves over the warmer water of Lake Michigan and absorbs moisture from it, only to drop it as (often heavy) snow over parts of Michigan nearest the lake.
When the lakes partially freeze over during colder winters, it reduces the amount of moisture that can evaporate into the air over the lakes and then fall as snow over adjacent land masses. That's why lake effect snow issues tend to subside a few months into a cold winter - the moisture source is no longer as available.
But what if it doesn't get as cold? That extra warmth can slow or prevent the Great Lakes from freezing. And as long as there's open, unfrozen water for weather systems to draw moisture from, the threat of lake effect snow remains - and that could mean greater accumulations for those cities and towns along the shoreline, and sometimes as far inland as Lansing.
These 10 Michigan Towns Experience The Worst Snowfall
Ever wonder where the worst places in Michigan are for snowfall? These 20 Michigan counties are the worst for snowfall in Michigan,
based on data collected
throughout the years.
All 83 Michigan Counties Ranked On The Amount Of Snow Per Year
Ever wonder where the worst places in Michigan are for snowfall? What about the places that aren't so bad for snow? This might affect your next move... Given, you won't see lightning strike in the same place twice, you can't be promised a lack of snow. We have all 83 Michigan counties ranked in order,
based on data collected
throughout the years.