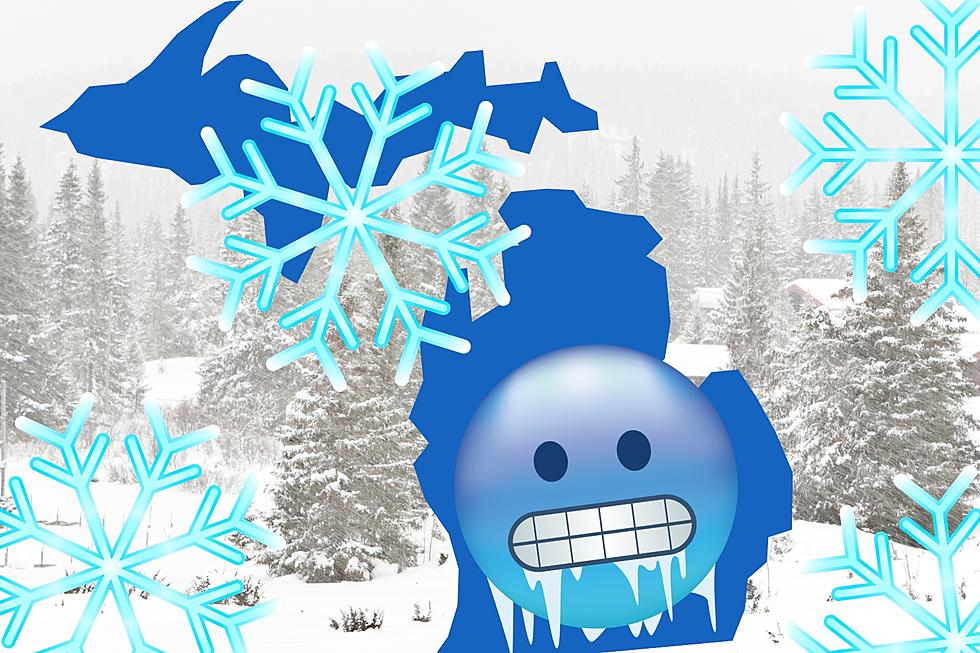 Get Ready, Michigan: Blizzard After Blizzard Possible This Winter
Photos via Canva
The Farmers' Almanac, long relied upon for its long-range weather forecasts, says the potential is there for blizzard after blizzard for Michigan this winter.
The publication says that coupling its "tried-and-true forecast formula" with indications that a strong El Niño will have formed by December equates to persistent cold, with plenty of snow, sleet and ice to boot.
What Is El Niño?
"El Niño" is meteorological slang for when surface water temperatures near the equator in the eastern Pacific Ocean are significantly warmer than normal. This has been known to influence a more active winter weather pattern in certain parts of North America. And it doesn't have to wait until December 21, when the calendar says it's winter - wintry temperatures and precipitation can (and usually do) arrive several weeks earlier in many areas.
Farmers Almanac Expectations for Michigan
According to the Farmers' Almanac's Extended Weather Forecast, snowstorms - with possible blizzard conditions - can be expected in Michigan and throughout the Great Lakes as early as December. The publication cautions Michiganders to have their snowblowers, extra sweaters and skis ready.
The Farmers' Almanac also warns that below average temperatures can be expected for the Great Lakes region into January and February as well, with even more snowstorms, ice and rain likely.
The Almanac also expects winter to be slow to "let go" next March.
How Accurate Are the Forecasts From the Farmers' Almanac?
The publishers of the Farmers Almanac claim that its forecasts are traditionally 80% to 85% accurate. However, a study spearheaded by researchers at the University of Illinois found those percentages to be closer to 51% accurate.
Bottom line - it's Michigan. It's going to be cold. There will be snow.
These 10 Michigan Towns Experience The Worst Snowfall
Ever wonder where the worst places in Michigan are for snowfall? These 20 Michigan counties are the worst for snowfall in Michigan,
based on data collected
throughout the years.