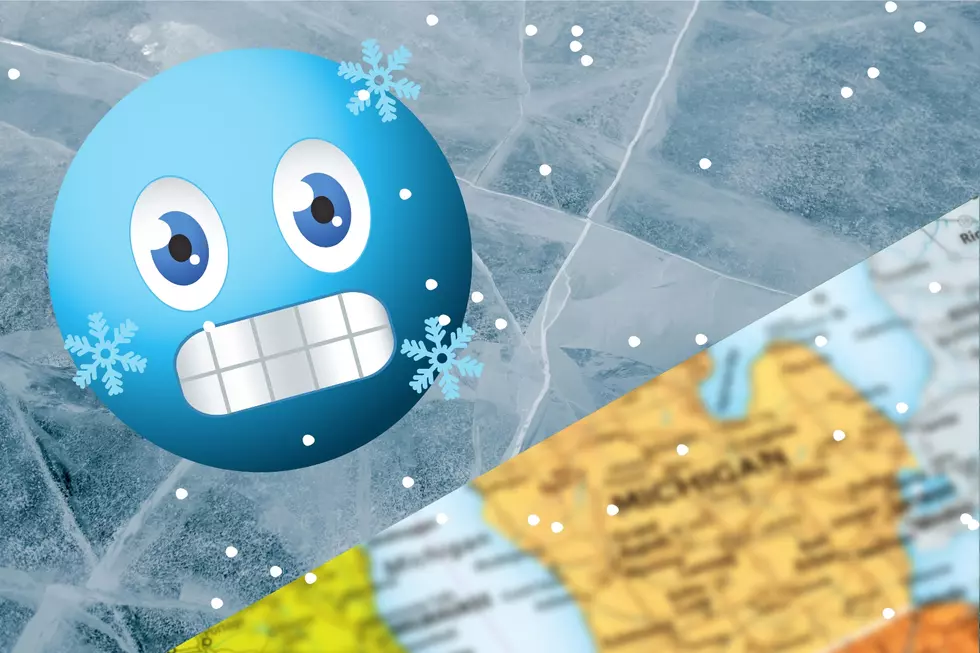 Bundle Up! Michigan to End 2022 with a Deep Freeze
Photos via Canva
Winter officially begins on December 21, and it's certainly going to feel like it all across Michigan.
Weather forecasters are increasingly confident that the Mitten State will be plunging into a deep-freeze for at least a couple weeks as we end 2022.
The Timing
According to the latest forecast from AccuWeather.com, once the Lansing area dips below freezing this Friday night (12/16), the mercury isn't expected to rise above the freezing point again for the rest of the year. That means two full weeks of subfreezing temperatures.
Some areas of extreme southeastern Michigan may warm above the freezing point for a few hours on a handful of days as we end December, but the rest of the state is forecast to plunge into a deep freeze.
How Cold Is It Going to Get?
The prolonged length of the expected cold snap is what makes it remarkable, not so much the temperatures themselves.
While most days during the two weeks beginning December 17 are expected to feature daytime highs in the 20s, there are a few days that Lansing could flirt with the lower 30s. Overnight lows during the period will be mainly in the teens. No subzero weather is currently in the forecast, and only isolated areas in Mid-Michigan might see single digits at any point. (You'll have to go further north for that.)
What About Snow?
There are currently no major snowstorms forecast to hit our region during the expected two-week subfreezing snap, but the Lansing area can expect to see snowflakes fly off-and-on throughout the period. A half-inch here and a dusting there should provide a nice backdrop for our holiday photos.
Is It Too Early to Think About Ice Fishing?
Easy, big fella.
Most small lakes and ponds in Mid-Michigan don't even have a thin layer of ice over them yet. Once that occurs, start paying close attention to each day's temperatures. Here's where science comes in.
Add a day's high and low temperature together and divide the result by 2. Now, subtract your answer from 32 (the freezing point of water, in Fahrenheit degrees). That's how many "freezing degree days" were generated during the 24-hour period.
According to columbiatribune.com, "once a thin layer of ice film forms on a lake, it will add 1 inch of ice for every 15 freezing degree days in a 24 hour period."
Using that formula, it would take 60 "freezing degree days" before a lake or pond could be expected to be covered with 4 inches of ice - the depth generally accepted as "safe" to walk on. If the coming cold snap is true to the forecast, some local ponds and lakes could generate enough ice to walk onto within about a week of first freezing over. This is meant as a rough guide only. Do not venture onto the ice until and unless you have verified it is safe to do so.
What's next?
Currently, the forecasters at AccuWeather believe a slight warm-up is possible during the first week of 2023, before even colder January weather settles into Mid-Michigan. Remember - as with most forecasts - this is subject to change. Mother Nature can be quite fickle.
KEEP READING: Get answers to 51 of the most frequently asked weather questions...
20 Signs That Winter Will Suck in Michigan
Winters in Michigan can be unpredictable, but there are signs all around us that can give us a hint about how bad it will be. Check out the 20 signs that winter in Michigan is going to suck.