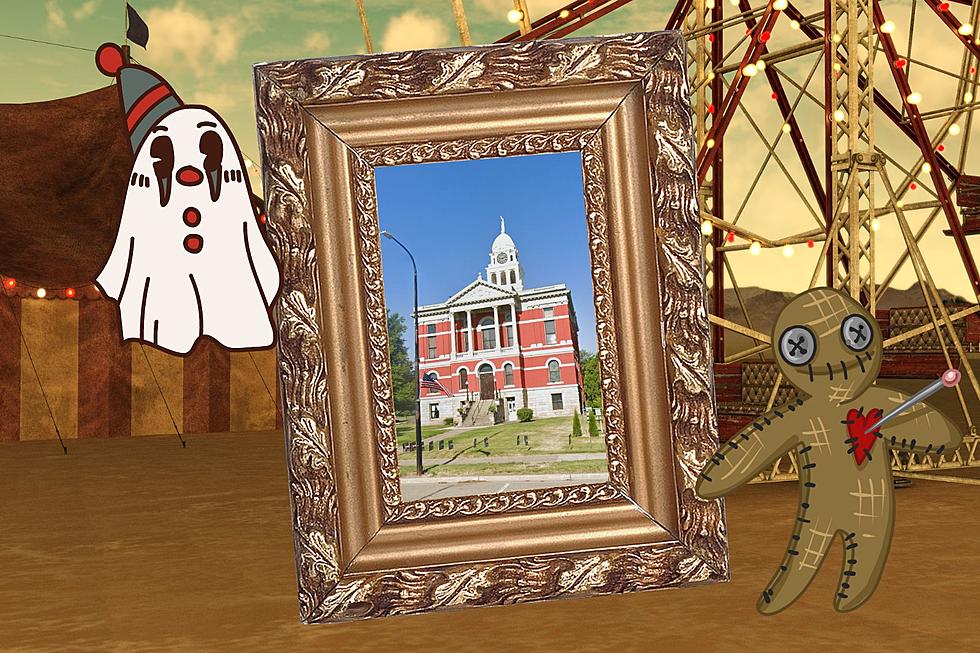 Things are About to Get Weird in Charlotte, Michigan at A Festival of Oddities
Google Streetview and Canva Pro
When I say, "Things are about to get weird in Charlotte, Michigan", please understand I mean that with the most loving and sincere tone.
There's nothing wrong with being a little odd or weird. In fact, that's what this weekend's festival is all about.
This weekend Charlotte, Michigan will be home to A Festival of Oddities.
The weird, the odd, the macabre, and the decidedly unmundane are what await you at this weekend's festival. Here's a look at some of the fun and creepy things happening in Downtown Charlotte this weekend.
There are over 100 different vendors on-site at the Macabre Marketplace, selling just about anything your creepy heart could desire... horror movie cookies, spooky stuffed animals and plushies, immaculately stitched eerie embroidery, stickers, and a whole lot more
I can't wait to visit the vendor, The Sadsquatch. They're based out of Lansing and make some of the cutest Lansing-themed stickers. Can you spy the QD Chip Dip and the Lansing smoke stacks?
When, Where, and How Much is A Festival of Oddities?
This two-day festival will take place on Saturday, September 2nd, and Sunday, September 3rd at the Courthouse Square Museum in Charlotte, Michigan. 100 W. Lawrence Avenue.
The hours are 11 am to 6 pm on Saturday and 11 am to 4 pm on Sunday.
Also, this is a free event! The only thing that will cost you anything will be admittance into the Museum to see The Sturgill Collection: Oddities from Around the Globe, and even that's only $5.
Get more info on this fantastic local event, HERE.
Haunted Oak Parks: Charlotte & Lansing
10 Spooky Movies With Michigan Ties