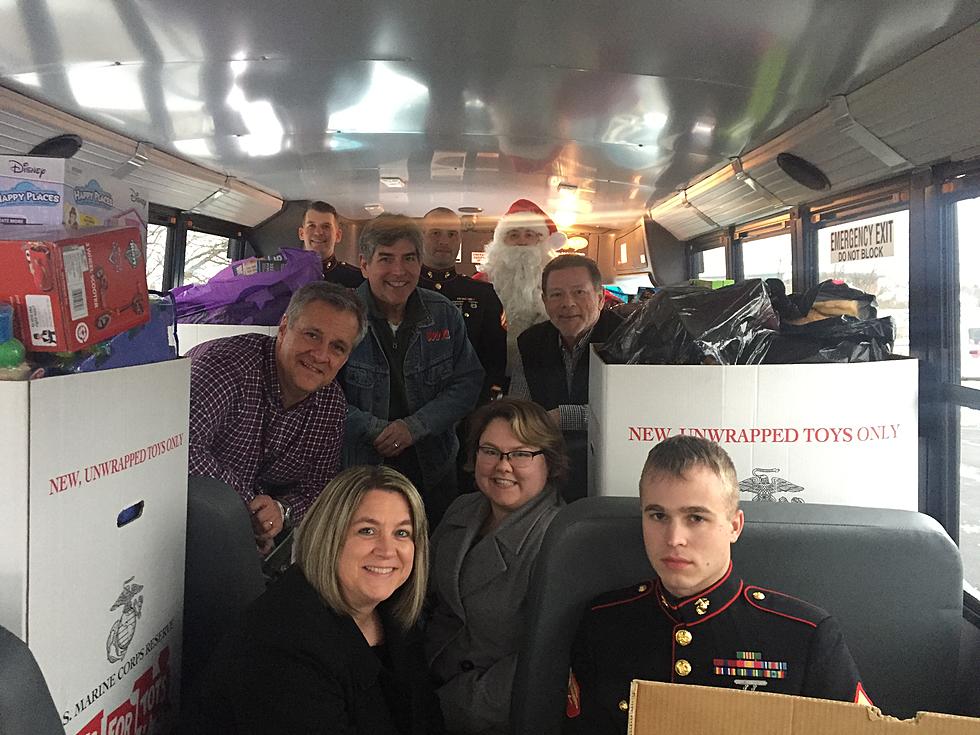 The WITL Toy-A-Thon Returns
Photo courtesy of Chris Tyler
Please make a note, mark your calendars, put it in your smartphone. However you decide you'd like to remember it, please do so as we would love to have you join us at this year's WITL Toy-A-Thon for Toys for Tots.
It's a long standing tradition and an annual event here at WITL, in fact I think that the Toy-A-Thon predates all of us on the current WITL staff.
If you're not familiar with our Toy-A-Thon, it takes place every year at our studios at 3420 Pine Tree Road in Lansing. This year, we will open our doors from 9 a.m. until 3 p.m.on Sunday, December 9th. We simply ask that you to bring a new, unwrapped toy for a girl or a boy. We will take your toys, and with the United States Marines we will fill a school bus outside our studios and make sure that there will be children in Mid-Michigan who have a Christmas that wouldn't have had one without your generosity.
We'll have refreshments, prizes, play Christmas music and most of all, we'll have a great time as we always do visiting with you, our Wittle Family.
Look forward to seeing you here with us at the Wittle studios on December 9th for the Toy-A-Thon!
CHECK OUT THE NEW WITL APP AVAILABLE AT THE ITUNES STORE AND GOOGLE PLAY!**
Listen to Chris Tyler every weekday afternoon from 3pm - 7pm on 100.7 WITL.
Follow Chris on twitter @ChrisTylersays.
Email Chris at chris.tyler@townsquaremedia.com.