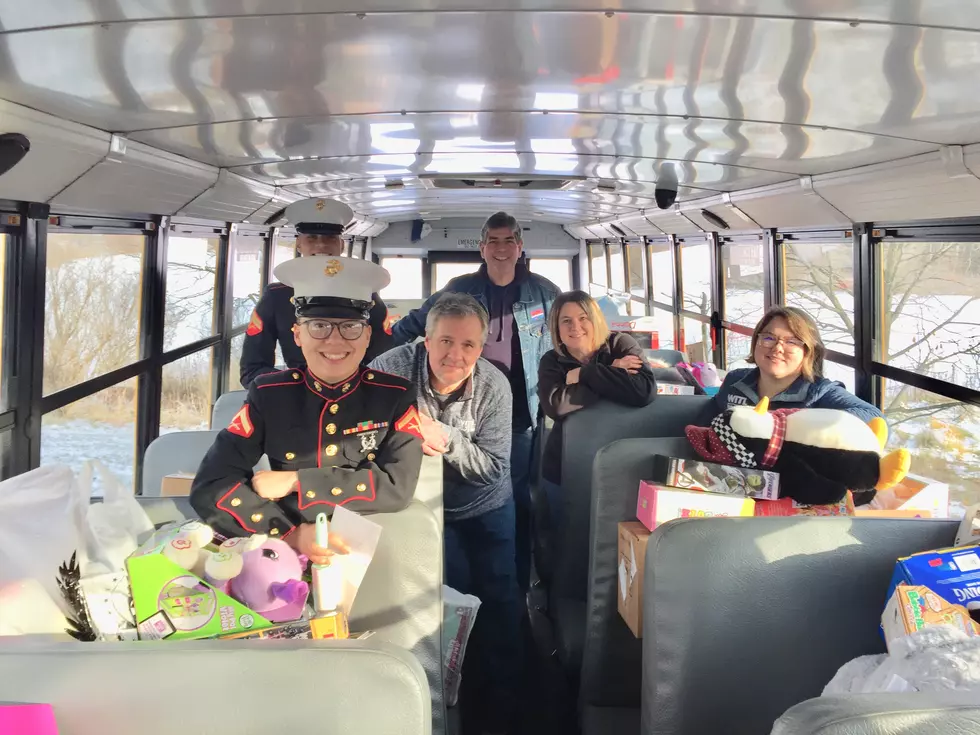 Thank You For Another Great Toy-A-Thon
Photo courtesy Dean Transportation
Due to another year of the tremendous generosity of the Wittle Family and a great partnership with our friends at WILX-TV News 10, a lot of Mid-Michigan children will now have a Christmas.
We all got together at the WITL Studios on Sunday for the WITL Toy-A-Thon for Toys For Tots and had a great time visiting with both previous and new attendees of the event. We also had a great time with the News 10 staff who took time to stop by and not only join us on the air, but they also greeted everyone who came with new unwrapped toys to help us stuff the bus from Dean Transportation in our parking lot.
We were also honored again this year to be joined by members of the United States Marines, who make it a point every year to be in attendance to help all of us help the less fortunate in our community.
A big thanks to David Andrews, Andy Provenzano, Ann Emmerich, Darrin Rockcole, Barrett Tryon, Brett Collar and the staff and management at News 10 who helped make this a big year, and a lot of fun too.
Thank you once again for making this a truly special year for many deserving children. We hope to see you again next year.
We would also like to thank the sponsors of this year's Toy-A-Thon:
Check out the gallery from the big day above.