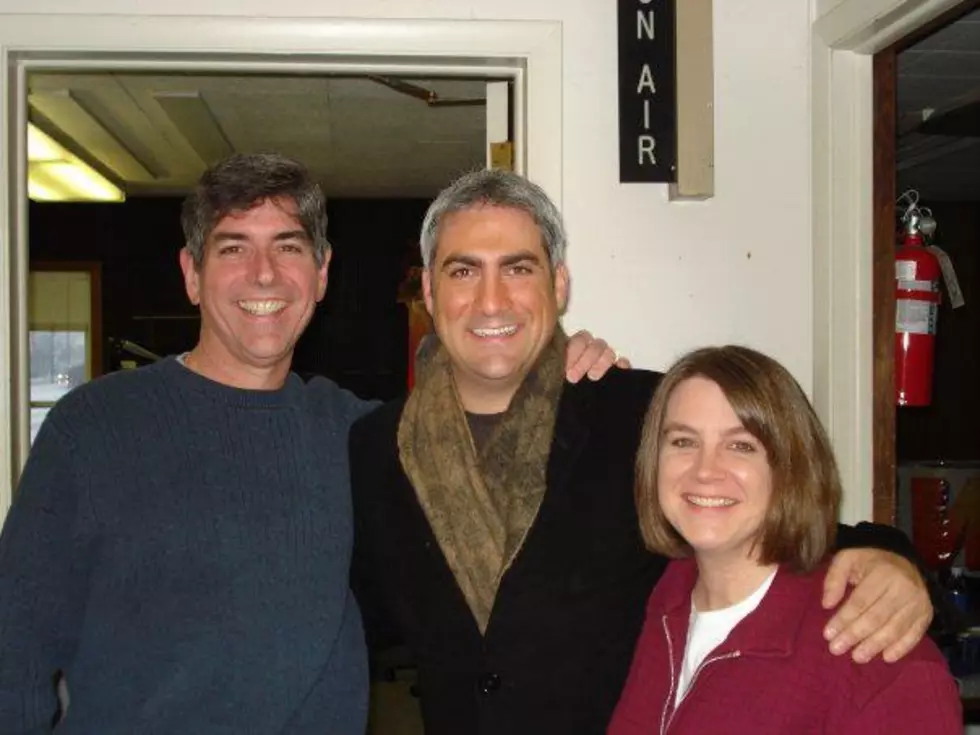 Taylor Hicks Is Coming To Lansing
Taylor Hicks with Banana & Stephanie(from a long time ago)-Photo courtesy of WITL staff
Back in 2006, Taylor Hicks won American Idol. Now, in 2018, he's going to be cooking wild rice in Lansing. Huh? According to the Lansing State Journal, Taylor will be in the Lansing area on Wednesday to tape an episode of his show, State Plate that airs on the INSP network.
They aren't releasing many details about his Lansing visit, but apparently Taylor Hicks will be filming a cooking segment about wild rice at a private residence in Lansing. He has other Michigan destinations on his itinerary including Grand Rapids, Shelby and Kalamazoo.
Click here to find out more about the foods Taylor will be cooking while he's in Michigan. We got to meet Taylor Hicks a long time ago when he visited the old WITTLE White House on Pine Tree Road. Very nice guy!
**CHECK OUT THE NEW WITL APP AVAILABLE AT THE ITUNES STORE AND GOOGLE PLAY!**