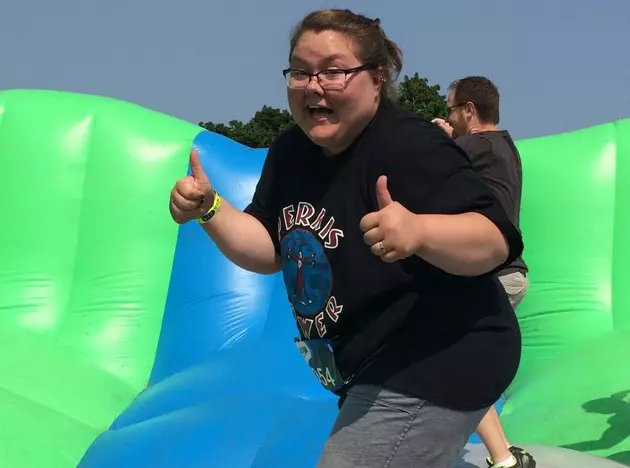 Race To Register: The Insane Inflatble 5K Is Tomorrow!
Courtesy Kristen Matthews
We're officially less than 24 hours away now, and I'm so excited! What I love about the Insane Inflatable is that you don't have to be the world's best runner to participate. You can just go out, take it at your own pace, and have fun! And the inflatables are always a blast! My favorite are the slides!
If you haven't signed up yet, there are still some open heats. Plus, you can take advantage of the Christmas in July sale they've got going on. Take $14 off the registration fee! Plus, if you're registering a group of people, or even just more than one person, if you take the time to register separately, you can take $14 off EACH registration. Get more details on the 5K and get registered here. And I'll see you tomorrow in the 10 am heat!
Listen to Kristen Matthews weekdays from 10 a.m. to 3 p.m. Catch up with Kristen on Facebook and Instagram!
**CHECK OUT THE NEW WITL APP AVAILABLE AT THE ITUNES STORE AND GOOGLE PLAY!**