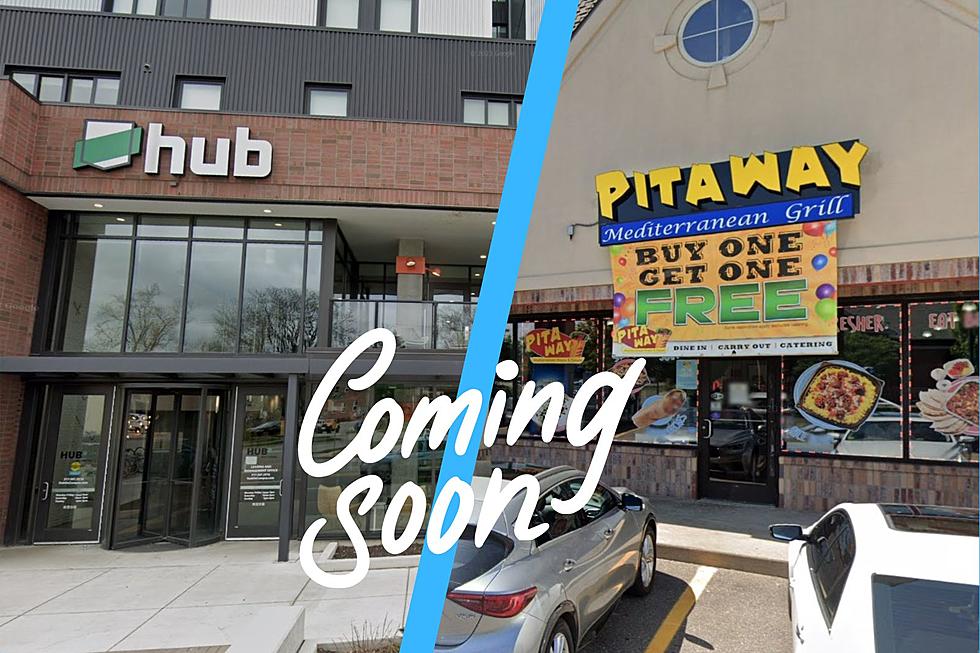 Pita Way is Making Its Way to the Lansing Area
Google Streetview and Canva Pro
Downtown East Lansing near Michigan State's campus is an ever-changing tapestry of businesses. Even just a couple of years ago, East Lansing looked completely different.
East Lansing Businesses
That kind of change might be scary, but less so when you realize new businesses are coming to town. Especially, such delicious ones!
Prepare your tastebuds for a new, fast-casual eatery coming to East Lansing: Pita Way.
East Lansing Restaurants
According to the Lansing State Journal, Pita Way is opening a location in East Lansing as well as one in DeWitt. Both of which are estimated to open this August.
Brandon Bahoura is the owner of Pita Way, and "opened the first Pita Way location in Clarkston in 2010 at age 25". 13 years and 22 locations later, Bahoura is currently working on two other locations in addition to the ones in East Lansing and DeWitt.
Pita Way
If you've never had Pita Way before, get ready for Mediterranean deliciousness. Bahoura describes it as "a Subway/Chipotle meets the Middle East", which is a spot-on description. You can customize various preparations of dishes with different meats, toppings, and sauces. They also have something called, "fire fries", which are absolutely amazing.
If you're stoked to give this a try, the East Lansing location is taking over the old Georgio's Pizza, formerly located at the bottom level of the Hub. And the DeWitt location can be found at 13070 Old U.S. 27. No word just on when in August it will be open, but regardless, we only have to wait a couple of months. Until then, you can check out one of the other 22 locations currently open across Michigan.
Awesome East Lansing Eateries That are Open Late Night
Whether you've been up late at night working, studying, or (let's be honest) partying, you might be in need of some late-night grub. You're in luck because East Lansing has a good amount of places that are open until at least midnight, some even later, for you to grab a bite to eat. Check out the list below.
Google Maps Images That Show Just How Much East Lansing, Michigan Has Changed
From businesses closing and opening to old buildings coming down and new ones going up, there is so much that has changed about downtown East Lansing. Could you recognize it from these pictures? Join us for a walk down memory lane as we take a look at East Lansing, then and now.
East Lansing Needs A 24-Hour Pizza Vending Machine Like These Ones in Jackson
East Lansing is a college town, home to MSU. And because of that, there are a bunch of young adults around town; living, working, going to school, and going out to the bar. That's why East Lansing needs a 24-hour pizza vending machine like these ones in Jackson.