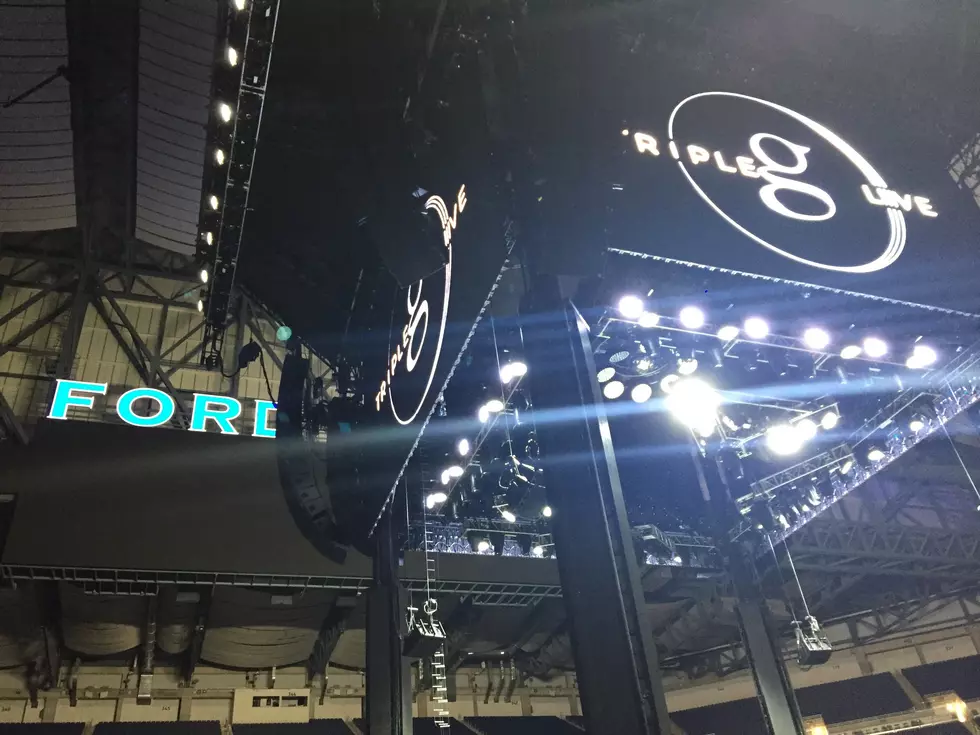 [Photos] The Garth Brooks Ford Field Soundcheck
Photo by Chris Tyler
Saturday night in Detroit will be something that 70,000 plus fans won't soon forget as they experienced Garth Brooks live in concert on the first date of his Stadium Tour for 2020.
It was huge, and to say Garth puts on a great show is like saying water is wet. It's a given. An undisputed fact. And here's the thing. That wasn't the only show that Garth put on in Detroit.
The night before a few people got together and enjoyed watching Garth Brooks and his band go through their soundcheck on Friday and it was nothing less than extraordinary. You got to see everyone on stage in a casual manner, going through their paces to get ready for the Saturday night show. And through it all, Garth engaged with the small audience, playing requests, explaining what was happening during the soundcheck, answering questions, and telling stories about some of his legendary recordings.
Did you know "Friends In Low Places" was written in just 21 minutes? How cool is that?
There was also band introductions, with most of the members having been with Garth from the beginning and by the end of the soundcheck, it had turned into a full blown concert with Garth and the band concluding the evening with what would also be the final song played at the show on Saturday night.
Yes, they called it a soundcheck, but it was really another terrific performance by the Greatest Of All Time.
Check out the photos from the night in the gallery above.
Enter your number to get our free mobile app