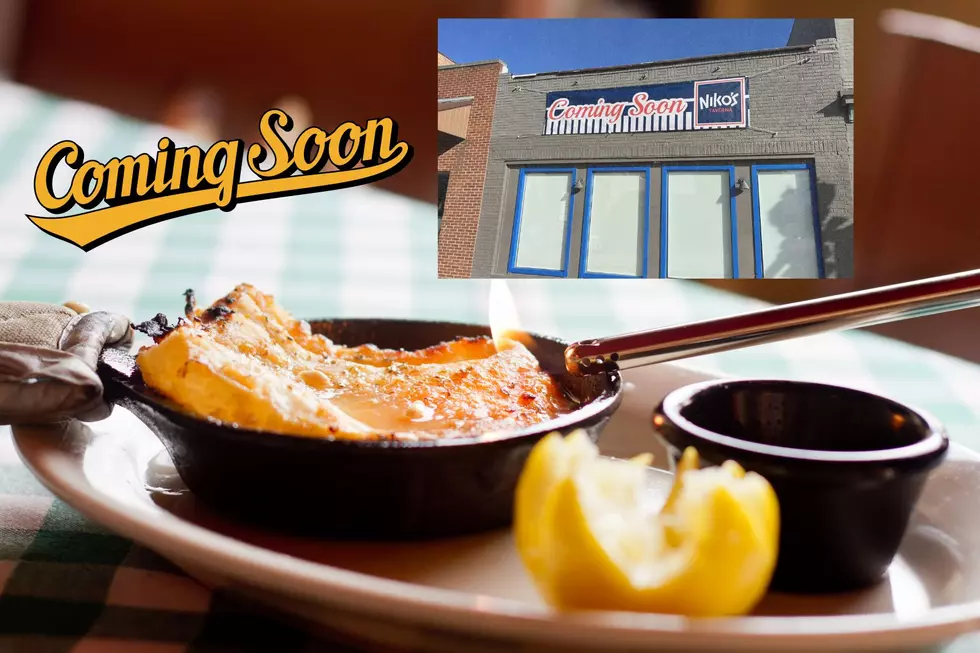 A New Restaurant is Coming Soon to Williamston
Courtesy of Niko's Taverna via Facebook and Canva
If you consider yourself to be a foodie in and around the Lansing area, first of all, you've got to check out the Lansing Foodies Facebook group. They always have up-to-date knowledge about what's going on with local restaurants and the delicious food they offer. Not to mention an abundance of yummy food pics.
Second of all, did you know about this new restaurant that's coming to Williamston?
New Restaurant Coming to Williamston
I was doing my typical Facebook scrolling and saw that a new restaurant called Niko's Taverna is coming to Williamston. It's going to be located at 151 S Putnam Street in Williamston, taking over the old Bistro location.
Niko's Taverna will serve up Greek and American bar food in a casual setting, which is a bit different than the Bistro's previous vibe, which was a bit more upscale dining.
Patrons and the owners were very sad to see the Bistro go, but seem to be very hopeful about this new endeavor.
I seem to be a little behind when it comes to this change because I never had the pleasure of enjoying a meal at the Bistro, but I am certainly looking forward to giving Niko's a try. Niko's Taverna is owned and operated by the same people as The Soup Spoon Cafe here in Lansing, and their breakfast, lunch, and dinner menus are all outstanding. And don't miss out on the delicious bread pudding.
No word just yet on exactly when it'll be opening, but they will be accepting job applications after the new year.
Lansing Area Restaurants That Serve the Best Olive Burgers
The olive burger is a Lansing staple. There's just something about that combination of green olives and mayo atop a burger that makes Lansing residents salivate. Check out the list below to find out which restaurants are serving up this famous burger.
Lansing Area Bars and Restaurants That Serve Amazing Mocktails
Whether you are a pregnant person, a sober person, an underage person, or just a person who doesn't feel like drinking alcohol at the moment, there's got to be something out there for us, right? That's when I discovered the beauty of a mocktail. If you don't drink alcohol, for whatever reason, there are some fantastic restaurants and bars in Lansing that serve up more than pop and lemonade. Check out these spots that have amazing mocktails.
Lansing Loves Lasagna! 16 Nearby Places to Try
Like lasagna? Here are more than a dozen places in the Lansing area and close by that locals love.