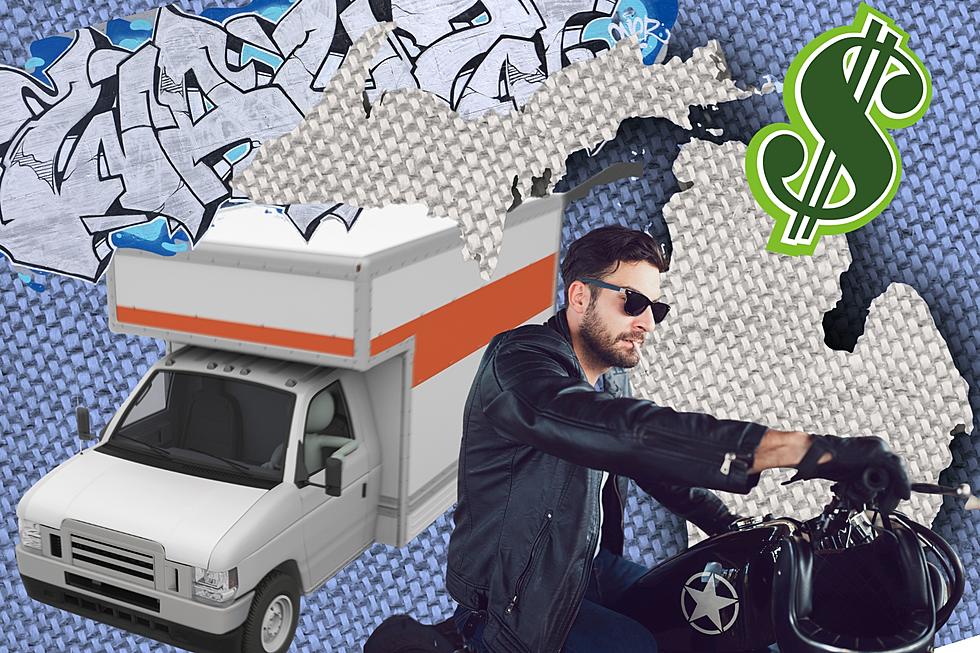 These Are the 7 Worst Small Cities to Live In in Michigan
Photos via Canva
There are a lot of things to love about Michigan - its beautiful scenery, its unparalleled vacation possibilities, its history of innovation. Big cities like Detroit and Grand Rapids offer limitless things to do, and you're too never far away from a tranquil getaway like Traverse City or Holland.
If you're thinking about moving to Michigan, it's important to know that not all of its cities and towns are equal. Like any other state, there are places where you might like to live and there are other places where you might not.
What Are Michigan's Best and Worst Small Cities?
The personal finance website WalletHub recently ranked more than 1,300 small cities in the United States across a wide range of factors. (For purposes of this study, a city was considered to be a "small city" if its population fell between 25,000 and 100,000 people.)
Each city was rated on how affordable it is to live there, along with the overall health of its economy, the availability of good medical care and good schools, its safety, and its overall quality of life.
Holland, Michigan, fared the best of any small city in the state - ranking within the 96th percentile compared to other small cities around the country. Royal Oak, Michigan, wasn't terribly far behind.
What about the worst? Well, according to this study, these are the 7 worst small cities to live in in Michigan.
7. Eastpointe, Michigan
Eastpointe is a suburb of Detroit, about 11 northeast of downtown. The latest census pegged Eastpointe's population at just over 34,000 residents. While moderately affordable, Eastpointe scored near the bottom of the entire survey for the health of its economy and the overall quality of life of its residents. (7th worst small city to live in in Michigan; 16th percentile nationwide.)
---
6. Westland, Michigan
Roughly 16 miles west of downtown Detroit is the small city of Westland. It had a population of just over 84,000 in the most recent census. Like Eastpointe, this survey found Westland to be moderately affordable, but Westland's health and education scores drove its ranking down. (6th worst small city to live in in Michigan; 15th percentile nationwide.)
---
5. Lincoln Park, Michigan
Contrary to how it may look right now, not all 7 of the worst small cities to live in in Michigan are suburbs of Detroit. Lincoln Park is about 11 miles southwest of downtown Detroit and has a population of not quite 40,000 residents. Its education/health score is among the 100 worst small cities in the entire country. (5th worst small city to live in in Michigan; 12th percentile nationwide.)
---
4. Pontiac, Michigan
The small city of Pontiac is about 20 miles to Detroit's northwest. It has a population of around 61,000 residents. It has a better health and education ranking than roughly a third of the nation's small cities, but doesn't do well in any other category. (4th worst city to live in in Michigan; 9th percentile nationwide.)
---
3. Burton, Michigan
Just east of Flint, Burton has a population of roughly 29,500. While it ranks as more affordable than about three-quarters of the nation, Burton's economic health and its access to quality education and healthcare are among the country's 100 worst small cities. (3rd worse small city to live in in Michigan; 5th percentile nationwide.)
---
2. Saginaw, Michigan
With a population of nearly 44,000 people, Saginaw is considered to be one of Michigan's "Tri-Cities" (along with nearby Bay City and Midland). Among the three, Saginaw has the worst rankings - the health of its economy is actually rated the 4th-worst of any small city in the country. (2nd worst small city to live in in Michigan; 4th percentile nationwide.)
---
1. Flint
Years ago, the city of Flint wouldn't have been considered a small city. However, its population has dwindled over the decades to just over 80,000 now. Flint's economy ranks third worst in the entire United States among small cities, and its health/education and safety rankings are among the 100 worst. A silver lining? Despite everything else, the quality of life in Flint still rates among the 100 best. (Worst small city to live in in Michigan; 2nd percentile nationwide.)
The 50 Most Dangerous Cities in America
Gallery Credit: jrwitl