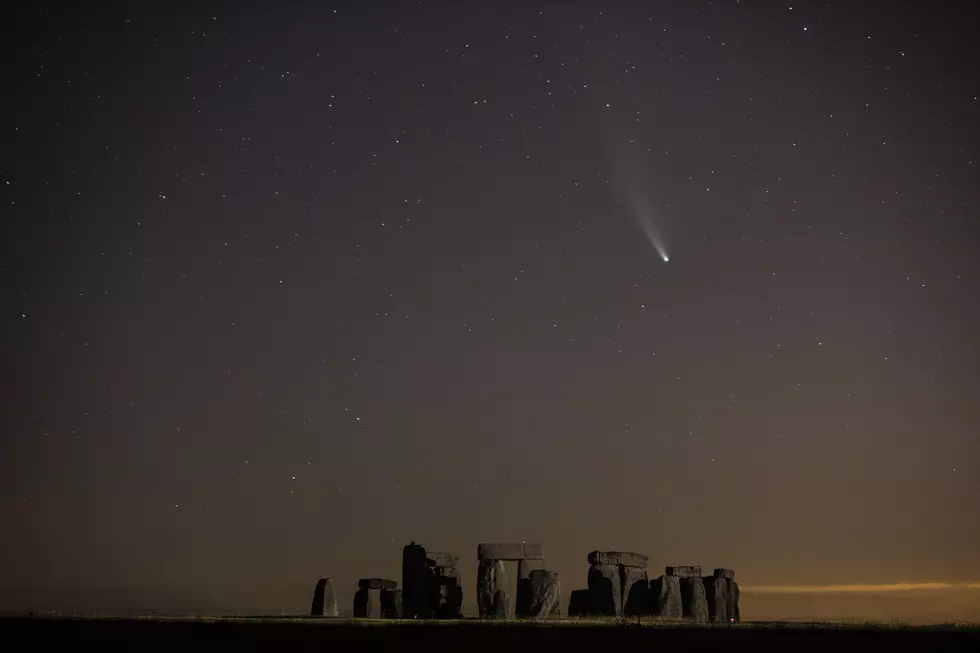 Michigan – Only A Little Time Left to See Comet NEOWISE
Pretty cool, huh?....Getty Images
Comet NEOWISE is about to bid adieu to all of us stuck on Earth in 2020. After some tremendous photos popping up on the internet recently of this comet over the Mackinac Bridge and in the clear, dark skies over the U.P., your last good chance of seeing her is this week.
Enter your number to get our free mobile app
According to MSN, your best bet is to look to the northwest for the Big Dipper and then look below it. At this point you may need binoculars to see it, so get out your deer hunting gear and get to a dark place some night this week when the skies are clear (my guess is any night except for Tuesday night)
AND - as a bonus, this week you might also get a glimpse of some meteors from the Delta Aquariid meteor shower.
Good luck and happy comet/meteor nerdfest.
READ ON: Weird, wild UFO sightings from throughout history