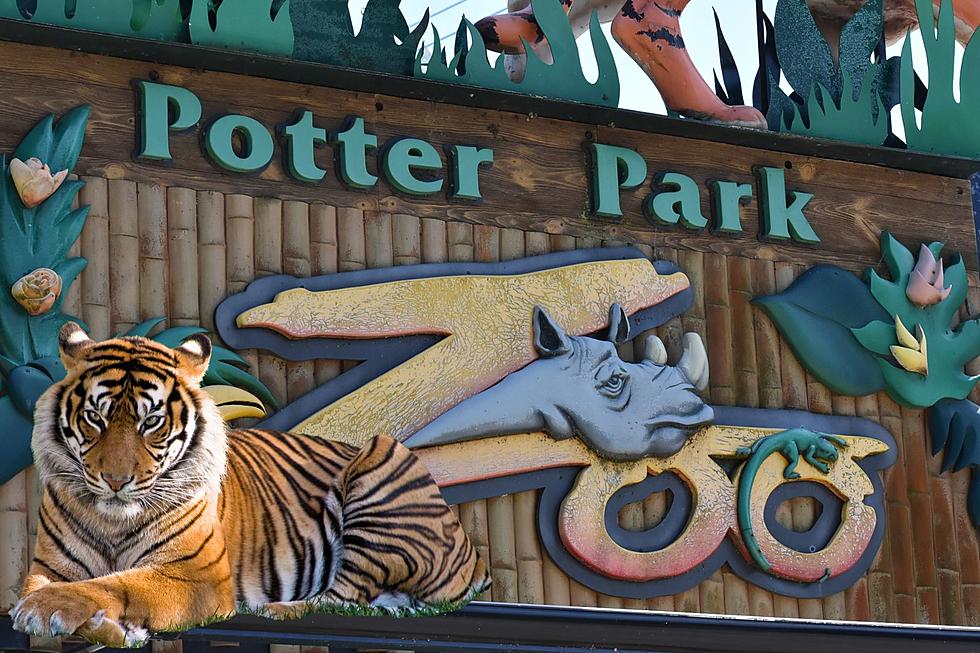 Tiger That Once Lived at Potter Park Zoo Has Died
McConnell Adams TSM Lansing and Canva Pro
Some sad news is coming out of Grand Rapids as we learn that the John Ball Zoo has had to lay one of its tigers to rest.
John Ball Zoo Lays 18-year-old Tiger to Rest
According to Click On Detroit, 18-year-old Nika was one of John Ball Zoo's most well-known tigers. However,
After a full examination by veterinary staff on June 8, the team evaluated her overall quality of life and made the difficult decision to euthanize Nika.
While this was a very tough decision, it was probably the best decision they could make for Nika. Sadly, due to Nika's advanced age, she developed arthritis, which was treated. However, she showed significant signs of decline in recent weeks, leading to the ultimate decision to lay her to rest.
Nika lived a long, happy life for an Amur tiger, which was the species Nika was. Typically, in the wild Amur tigers can live to be able 8 to years old. If that same tiger lived in an "AZA-accredited" zoo, they might live to be about 14 years old. However, Nika defied expectations and lived until the age of 18.
Tiger that Died had a Lansing Connection
While Nika may have spent her last days in Grand Rapids, she spent many years right here at Lansing's Potter Park Zoo.
Nika moved from a zoo in Connecticut to Potter Park Zoo in 2009 and stayed until 2014 when she moved to Grand Rapids, where she lived out the rest of her years. Nika will be greatly "missed by everyone who cared for her".
Abandoned Detroit Zoo
Remember the Belle Isle Zoo? Sadly the property has been neglected - and all but forgotten - since its closing in 2002.
WARNING: Under no circumstances should you enter this property. By doing so you risk bodily harm and/or prosecution for trespassing on private property.