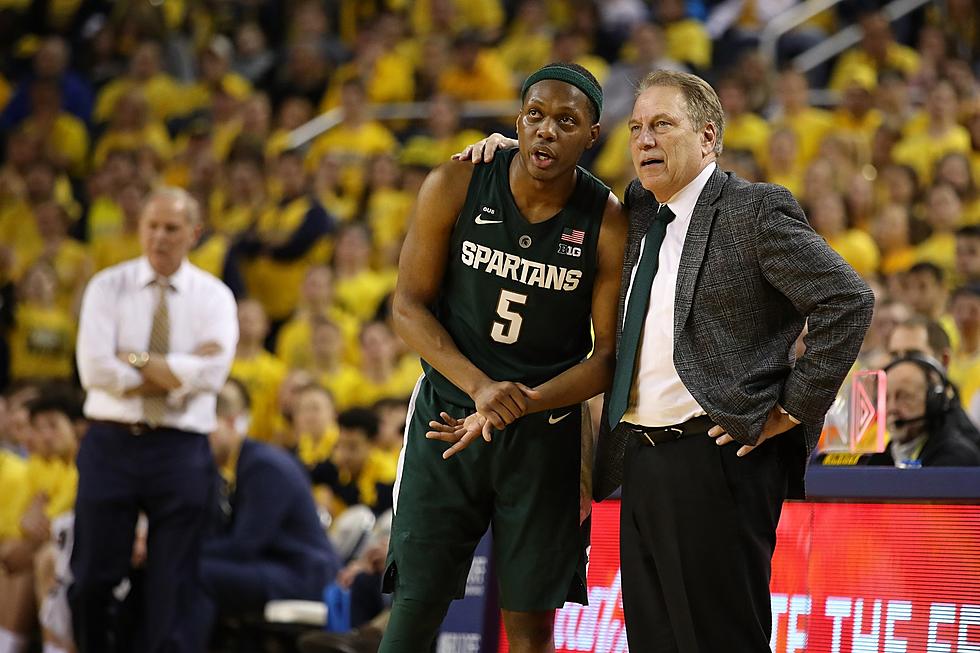 Izzo Says Winston and Ward Should Enter NBA Draft (WHAT?!)
Getty Images
Michigan State basketball coach Tom Izzo is encouraging juniors Cassius Winston and Nick Ward to enter the NBA draft.
According to the Spartan Tailgate site on 247sports.com, new rules this year allow college players to hire an agent, declare for the draft and see what interest they get from teams, while having an out if they change their minds before the draft. So, Tom told both of them to go ahead and see how it works out for them.
In a press conference Wednesday, Izzo said he wants what's best for the guys who have played for him. After he said, "One thing about Cassius, he's got some unfinished business, too," Izzo said. "He's got a chance to set some records that have never been approached by anybody in college. 
About Ward, he said, "He learned last year that the two-a-days, the conditioning, the grinding, the demanding, the holding him accountable – it paid dividends for him," Izzo said. "I think he embraced that. And now he's gotta make that part of everyday life. And that's what I told him, 'Are you ready to do that every day? Because you won't have a leprechaun on your shoulder chewing you out every day. You're gonna have to do that on your own."
We'll see what happens. How many times did you think about running away from home when you were a kid - and then figured out how good you already had it?