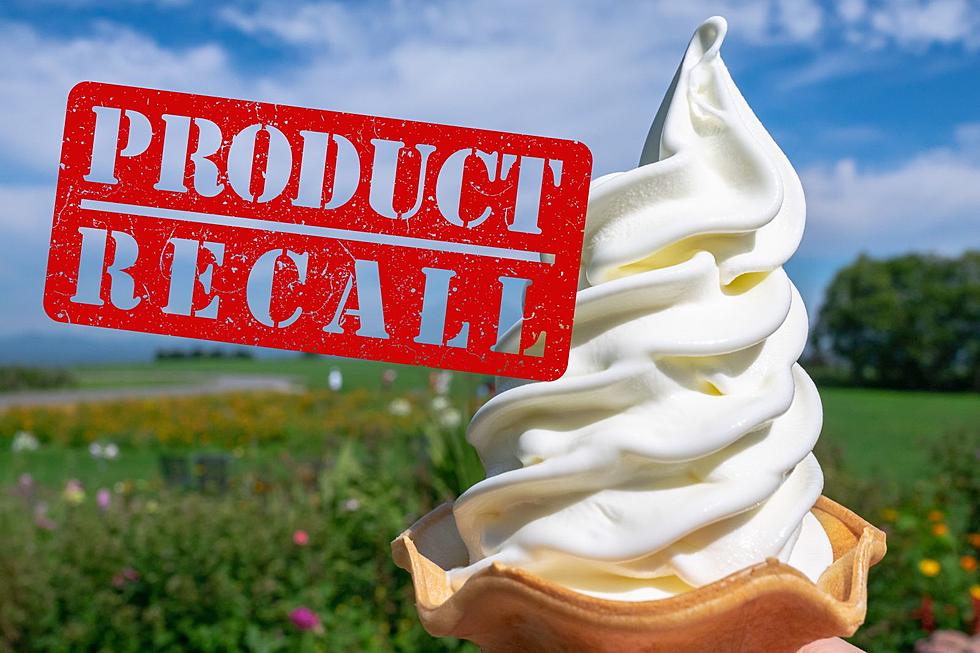 Ice Cream Linked to Listeria is Being Recalled in Michigan
Canva Pro
Unfortunately, food recalls are nothing new.
Food Recalls in Michigan
Just earlier this summer, Michigan was affected by a recall of frozen strawberries. Now, we have a different food recall we need to worry about.
This time, on a favorite frozen confection beloved by all... ice cream!
As someone who is an avid ice cream eater, this is terrible news. But, at least we can take solace that it didn't happen right when summer started.
The U.S. Food and Drug Administration (FDA) and the Centers for Disease Control and Prevention (CDC) have been investigating an outbreak of Listeria infections they believed to be linked to a certain brand of soft serve ice cream, pictured below. 
The recalled product in question is made by Real Kosher Ice Cream, and they've voluntarily recalled all their flavors of the "Soft Serve On The Go 8-oz ice cream cups".
These are the flavors being recalled:
Soft Serve On The Go Vanilla Chocolate
Soft Serve On The Go Razzle
Soft Serve On The Go Caramel
Soft Serve On The Go Parve Vanilla Chocolate
Soft Serve On The Go Sorbet Strawberry Mango
Soft Serve On The Go Lite Peanut Butter
While only two cases of illness have been reported, Listeria is not something to take lightly.
Listeria Infection Symptoms
Listeria infection can pose a serious health risk to numerous people, including pregnant people, newborns, the elderly, and people with weakened immune systems. People can become seriously ill and experience, fatigue, fever, muscle aches, and more. And those risks increase if you happen to be pregnant.
Listeria infection during pregnancy can lead to miscarriage, stillbirth, premature delivery, or life-threatening infection of the newborn.
So what do you do if you have this ice cream?
What Do You Do With Recalled Food?
In this case, if you have some of this ice cream, you are advised to throw it away immediately. You're also advised to clean and sanitize surfaces or containers that may have come in contact with the ice cream because Listeria "can survive temperatures at or below freezing and can easily spread to other foods and surfaces".
However, if you've already eaten the ice cream and believe yourself to be infected, you should contact your healthcare provider immediately.
14 Foods That Michiganders Love
There are some foods that are just Pure Michigan. Here are 14 treats that Michiganders can't get enough of.