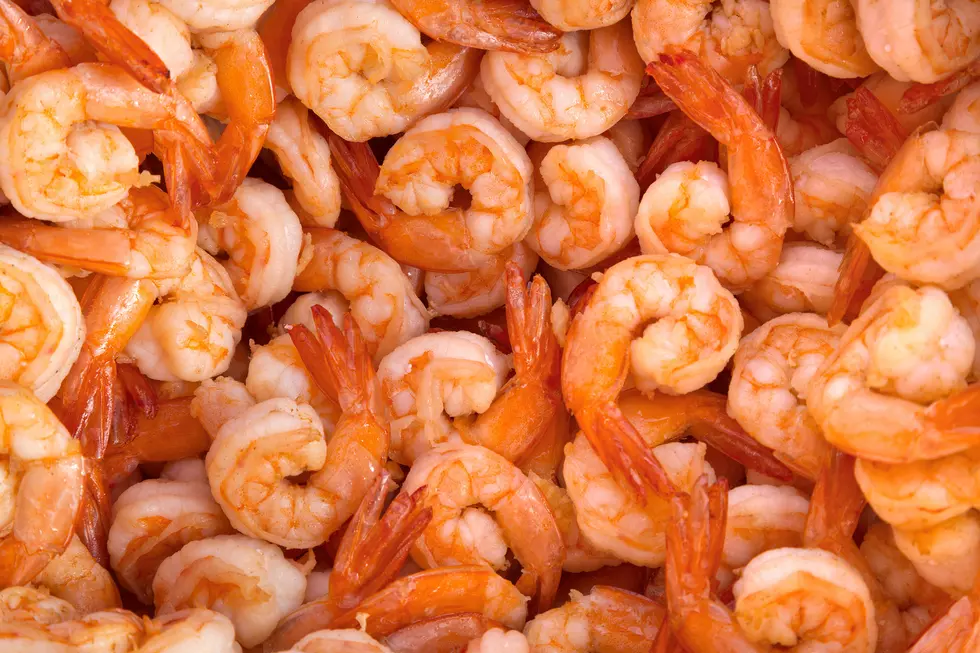 Frozen Shrimp Sold at Meijer & Whole Foods Recalled Due to Salmonella
Flint/ThinkStock
Before setting out the shrimp cocktail appetizer or using it for dinner, double check your freezer because there's a nationwide recall on frozen shrimp.
The company, Avanti Frozen Foods, issued the recall after receiving six reports of illnesses related to Salmonella. This affects various brands of various sizes and include frozen cooked, peeled, and deveined shrimp. Some bags also include a packaged cocktail sauce with it. The following brands are part of the recall:
365
Censea
Chicken of the Sea
CWNO
Hannaford
Honest Catch
Meijer
Open Acres
Waterfront Bistro
All were shipped nationwide between December 2020 and February 2021, but some may have been sold recently and all have expiration dates of 2022. They were sent to Meijer, Whole Foods (365 brand), SpartanNash stores (Open Acres), and stores outside of Michigan like Safeway.
The FDA has a full list of the recalled products along with their description and codes.
According to the CDC, 4 people in Nevada and 2 people in Arizona reported getting sick from the shrimp. Two ended up in the hospital. The illnesses happened between February and April and ranged from 30 to 80-years in age. It's assumed that the outbreak is higher than what was disclosed.
Symptoms of Salmonella include fever, diarrhea (possibly bloody), nausea, vomiting, and abdominal pain. Symptoms appear about 3 weeks after infection. It's especially dangerous to young children, the elderly, and those with weakened immune systems.
Do not use or eat the affected product. Toss it or return it to place of purchase for a full refund.
In other news, Dole fresh blueberries are being recalled due to the possibility of Cyclospora  contamination. As of right now they were only sold in four states: Illinois, Maine, New York, and Wisconsin.
KEEP READING: Here are 6 foods from your cookout that could harm your dog