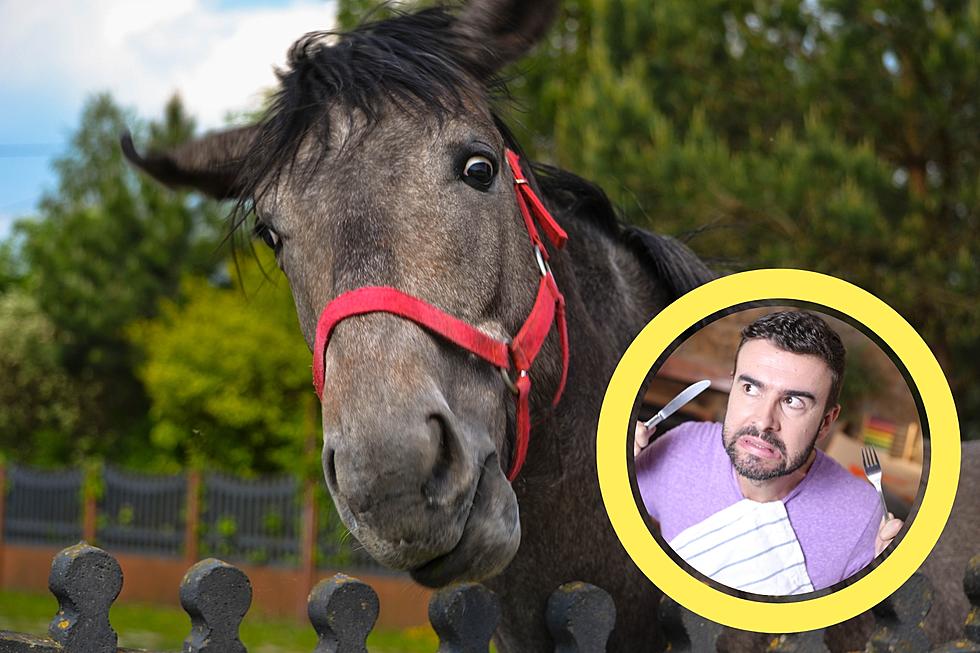 Is It Legal to Eat Horse Meat in Michigan?
Photos via Canva
Michiganders eat cows. We eat chickens. We eat pigs and we eat fish.
We may consume a lot of different types of animals. But we don't eat horses.
Or do we?
Is It Legal to Eat Dogs or Cats in Michigan?
There are some animals most of us would never consider preparing as food - our dogs and cats come to mind. The Dog and Cat Meat Trade Prohibition Act of 2018 was passed by Congress in 2018, prohibiting "persons from knowingly slaughtering a dog or cat for human consumption. In addition, the bill prohibits persons from knowingly transporting, possessing, buying, selling, or donating: (1) a dog or cat to be slaughtered for human consumption, or (2) dog or cat parts for human consumption."
So that settles that.
But what about other animals not listed in that federal law?
Is It Legal to Eat Roadkill in Michigan?
For the most part, is it perfectly legal to snarf down some roadkill in Michigan. The state does regulate it though, and you've got to apply for a free permit first. Squirrels, deer, raccoons, snakes - go for it, as long as the animal was killed accidentally. Using a vehicle to purposely kill an animal is illegal. Several animals are not permitted to be salvaged under Michigan law, however, including ducks, geese, elk, wild turkeys, spotted fawn deer or wolves (among others).
Is It Legal to Eat Horse Meat in Michigan?
Although most people don't (and never would), it's perfectly legal in Michigan to eat horse meat. As a matter of fact, according to World Population Review, it's legal in 46 states - with only Hawaii, Rhode Island, Delaware and Massachusetts outlawing the practice. However, it's illegal throughout the entire country (including Michigan) to sell or distribute horse meat. In other words, it's only legal to eat your own horse.
Just please don't.
Common Practices That Are Illegal in Michigan