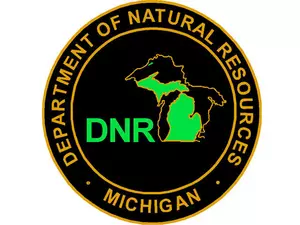 Giant Fish Fry Thwarted by Michigan DNR
Courtesy MI DNR
Early this month, Michigan DNR officer Ethen Mapes was just trying to help a group of fishermen find a good place to fish near Ontonagon, way up in the Keweenaw Peninsula, in the U.P.
HOWEVER - according to MLive.com, when Officer Mapes looked in their truck, he found grocery bags, a backpack and a folded up rain coat, full of smelt. Gallons of the fish were also being kept in a toolbox and in a pair of waders (hopefully those waders and the backpack aren't in a hot evidence room right now).
That's right - gallons of smelt. You're allowed two gallons of smelt per person in Michigan. These guys were WAY over the limit.
That big fish fry did not happen.
Two gallons of smelt per person, people. Two gallons. Don't tamper with the smelt laws.
Banana Don and Stephanie McCoy amuse and thrill you every weekday morning from 5:30 – 10AM on the radio at 100.7 WITL.
Noted zythologist and all-around fun guy Banana Don can be reached via email at don.jefferson@townsquaremedia.com and on Twitter at @WITLBananaDon and @WITLFM. Also, Facebook friend Banana Don and Stephanie at Facebook.com/BananaStephanie and Facebook.com/WITLFM.
Plus – check out the new WITL app. It's much better than any other app – ever.