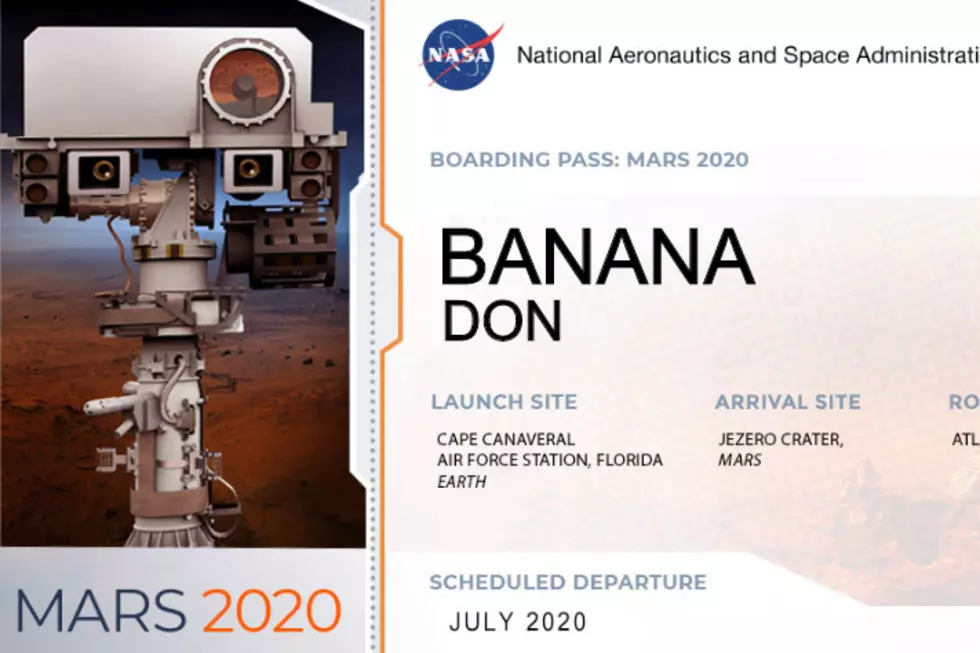 From Michigan to Mars – I'm On My Way – On the Mars 2020 Rover
Courtesy NASA
As you read this, a little piece of me is headed to Mars.
Enter your number to get our free mobile app
Congratulations to NASA and everyone involved with the Mars 2020 Rover mission. The Atlas 5 rocket carrying the Mars Perseverance Rover blasted off right on time this morning. According to CBS News, Perseverance will touch down on Mars in February (February 18th is what I've seen), in a spot they believe once was an ancient river channel that flowed into a large lake. Perseverance will be taking soil samples looking for evidence life (as we know it) once existed in that spot.
Is your name on there? Secret handshake coming soon.
UP NEXT: Check Out These 10 Amazing Pictures of Michigan As Seen From Space