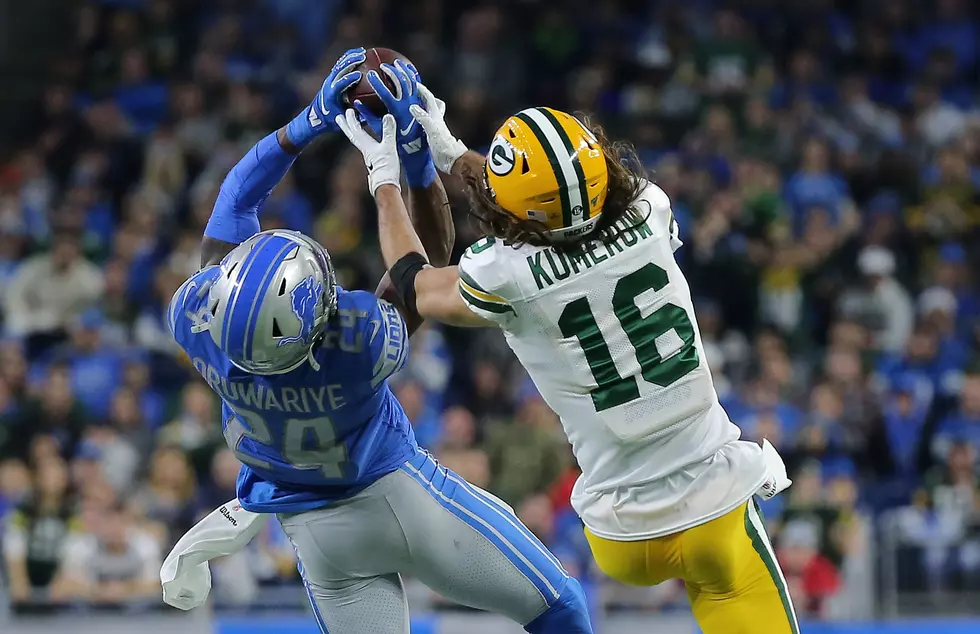 Detroit Lions Look To Melt Some Cheese in Green Bay
Photo by Leon Halip/Getty Images
I guess a lot of us are still scratching our heads because of last Sunday's Llions game.  I personally turned the game off in the middle of the fourth quarter thinking, "well this one is over." After finding out that the Bears had come back to win the game, I had to ask myself if the Bears were that good or are the Lions just that bad? I guess it is really true that it's not over till the fat lady sings.
It was a tough game for me because I grew up in Chicago but I've been living here in Michigan on and off over the last 25 years. It's such a euphoric feeling when your home team goes and even wins the Super Bowl. It may be a while for the Lions. I remember growing up in Chicago in 1986 when the Chicago Bears crushed the New England Patriots 46-10. WOW did we celebrate. The city went crazy!
This Sunday my Bears are 5 1/2 point favorites taking on the Giants, and that game will start at 1PM. The Giants have their problems as well, so we'll see how good the Bear's actually are this weekend. All I know is it's great to have sports back even though it is a little weird not seeing the stadium full of fans. Nevertheless, I am still looking forward to kicking back in the recliner Sunday with a cold one and watching the pig skin fly.
The really big game on Sunday is also at 1PM. We will see if the Lions can go 1 and 1 as they head to Wisconsin to take on the Green Bay Packers. Growing up a Bears fan (and we all know how much these two teams hate each other), I am hoping as you are that the Lions bounce back and win this game. The Packers are favored by 6 1/2 points. So let's take the points and pray.
Enter your number to get our free mobile app
MORE: 10 Best Detroit Lions Top 10 Draft Picks Of All Time