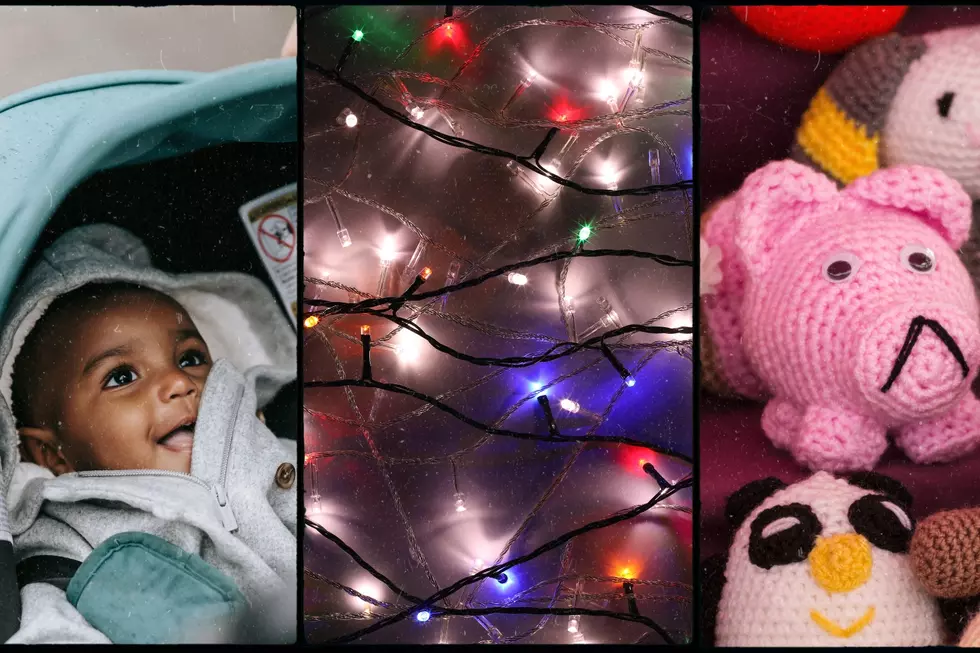 Lansing Area This Weekend: Craft Shows, Holiday Parades and More
Photos via Canva
Once you're stuffed with stuffing and tired of turkey, here are some fun things to do around Lansing during Thanksgiving Weekend.
Lansing Holiday Light Show
Billed as the area's only drive-thru event of its kind, the Lansing Holiday Light Show begins this weekend at Lansing Cottonwood Campground. Travel through more than a half-mile of unique holiday light displays, all set to musical sounds of the season.
---
Season of Light
History shows that a lot of our holiday traditions are rooted in astronomical events. Beginning Thanksgiving Weekend and continuing throughout December, MSU's Abrams Planetarium presents Season of Light, a holiday program that explores the relationship between the stars and our celebration of Christmas.
---
Glow Owosso
Those bright lights Friday night (11/25) in Shiawassee County? That's just Glow Owosso, the community's annual kickoff to Christmas! The event features a Glow Parade, the lighting of the downtown Christmas tree, visits with Santa, and post-parade horse and carriage rides.
---
Stroller Walk
Get to steppin'! Lansing Area Littles hosts a Stroller Walk on the campus of Michigan State University this Saturday (11/26) beginning at 9am. Advance registration is requested for this free paved-trail walk. Strollers, scooters and bikes are all welcome; kids must remain with parent/guardian.
---
Small Business Craft & Vendor Show
Meridian Mall in Okemos is the backdrop for a Small Business Craft & Vendor Show this Saturday (11/26) and Sunday (11/27) during mall business hours. Shop one-of-a-kind offerings from a myriad of Michigan-based small businesses.
---
Lansing Collectible Show
The Lansing Collectible Show begins at 10am this Saturday (11/26) at Lansing Mall. More than 100 collectible and memorabilia dealers from throughout the region will be on-site with sports items, comics, autographs, anime and more.
---
Williamston Pop Up Art & Craft Show
Small Business Saturday (11/26) means it's time for the Williamston Pop Up Art & Craft Show! It's happening from 11am to 6pm upstairs at Keller's Plaza in Williamston, with products from a wide variety of local crafters and artisans to peruse and purchase.
---
Festival of Lights
Stockbridge welcomes the holiday season with its annual Festival of Lights, Saturday afternoon (11/26) from 3pm to 6pm. The event takes place at Town Hall, with food and entertainment, visits with the elves and Santa, as well as a light parade.
Christmas Light Displays Across Michigan
It's beginning to look a lot like Christmas! If you want to get into the holiday spirit, these Christmas light displays across Michigan are sure to put a twinkle in your eye. There are plenty here in Mid-Michigan and even more across the state. Find out where and when these light displays are happening.
Michigan—Your Antique Ceramic Christmas Tree Could Be Worth Some Money
You may have seen this at your grandma's house growing up. It came out for Christmas, and you had to be extra careful around it so you wouldn't accidentally break it: antique ceramic Christmas trees. These vintage trees are making a huge comeback right now. You can find newer versions in stores, but it's the older antique ones that could be worth a good bit of money these days. Take a look at some ceramic Christmas trees below to get an idea of some of the styles you should keep an eye out for.