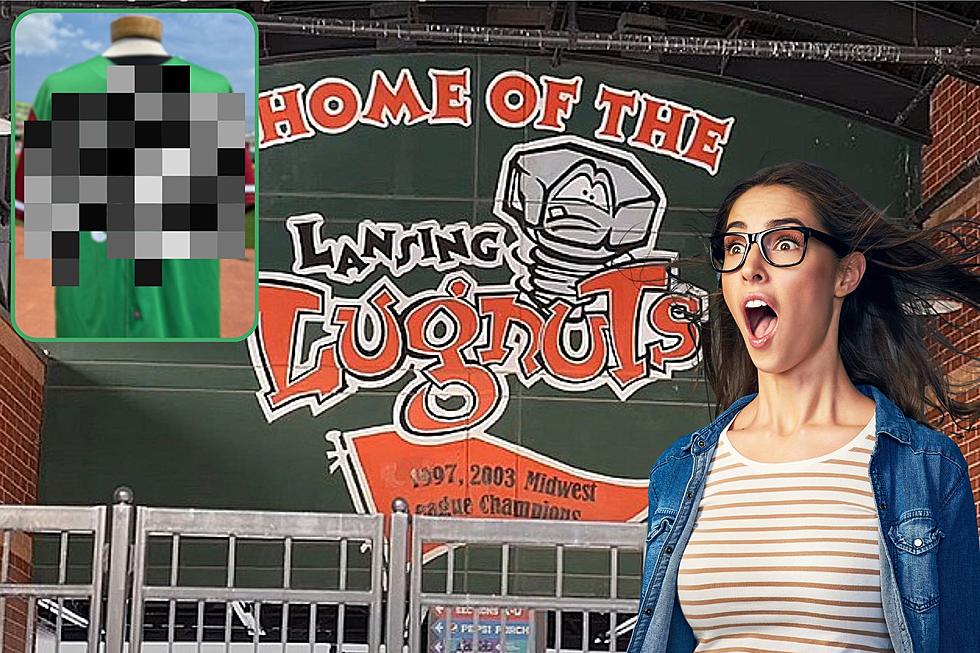 Check Out the Lansing Lugnuts' Ode to the Olive Burger
McConnell Adams TSM Lansing, Lansing Lugnuts via Facebook, and Canva Pro
There are a few things that are synonymous with Lansing and the Capital City...
Matthew Lillard, the Oldsmobile, the Lugnuts, and the olive burger.
What does Matthew Lillard or the Oldsmobile have to do with this? Not a darn thing...  but the Lugnuts and the olive burger do because this iconic duo has finally teamed up in an awesome way!
The Lansing Lugnuts Unveil a New Jersey
On Thursday, August 10th, the Lansing Lugnuts will take the field in a completely different jersey than normal. The attire for the evening? An ode to the legendary olive burger.
How cool is this jersey?
As of right now, the Lugnuts have only said that the team will be wearing the jerseys. They have not said if any will be available for the public to purchase or win.
I really hope they do. The Lugnuts have had some epic specialty jerseys over the years. My favorites are the Hogwarts-themed one for Wizarding Night and the gorgeous blue one for the Lansing Locos for Copa de la Diversión.
Hotdogs, Beer, and More at the Ballgame
This Thursday, the day that the Lansing Lugnuts turn into the "Olive Burgers", looks to be an especially fun game. You've got the ode to the olive burger, but there are also $2 draft specials, dollar dogs, it's Lansing Facts Night, and there will be a special appearance from Joey Chestnut; "the no. 1 ranked eater in the world and 15-time Nathan's Hot Dog Eating champion". He'll also be setting the olive burger record!
If that sounds like a fun night, get more info and tickets here.
Which Big Ten Mascot Is The Dumbest?
It's almost a law that every college football team has to have a mascot that parades along the sideline craving attention from fans hopped up on tailgate alcohol. So which Big Ten mascot looks the dumbest? First of all, let me give props to the University of Michigan, the University of Illinois and Indiana University for not having a costumed mascot. They win first place just for not being that dumb to begin with.
The Best High School Mascots in the Lansing Area [RANKED]