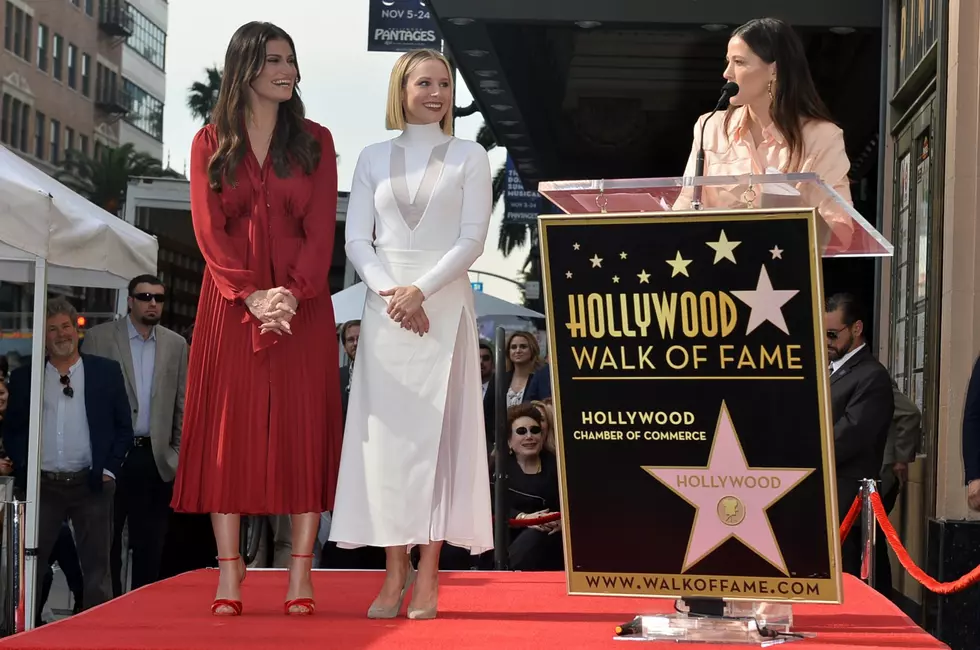 Another Michigander On Hollywood Walk of Fame
Getty Images
If you're a fan of the TV shows, The Good Place, Veronica Mars or Deadwood, you probably know Kristen Bell. Your kids know her as the voice of Anna from Frozen. And I became a fan after seeing her as Sarah Marshall in Forgetting Sarah Marshall. (And she IS pretty funny in the Enterprise rental car TV spots) Just in time for the release of Frozen 2 this weekend, Kristen (and Frozen co-star Idina Menzel) both got stars on the Hollywood Walk of Fame yesterday.
According to MLive.com, Kristen and Idina are the 2,681st and 2,682nd stars on the Walk of Fame. Where your star is located is a big deal and Kristen and Idina got a good location - in front of the historic Pantages Theatre.
Kristen is from Huntington Woods (the Detroit Zoo is in Huntington Woods) She graduated from Shrine Catholic High School in Royal Oak. Her husband, actor Dax Shepard, is from Milford, MI.
I know - now you're humming, "Let It Go" and you can't get it out of your head. I feel your pain.