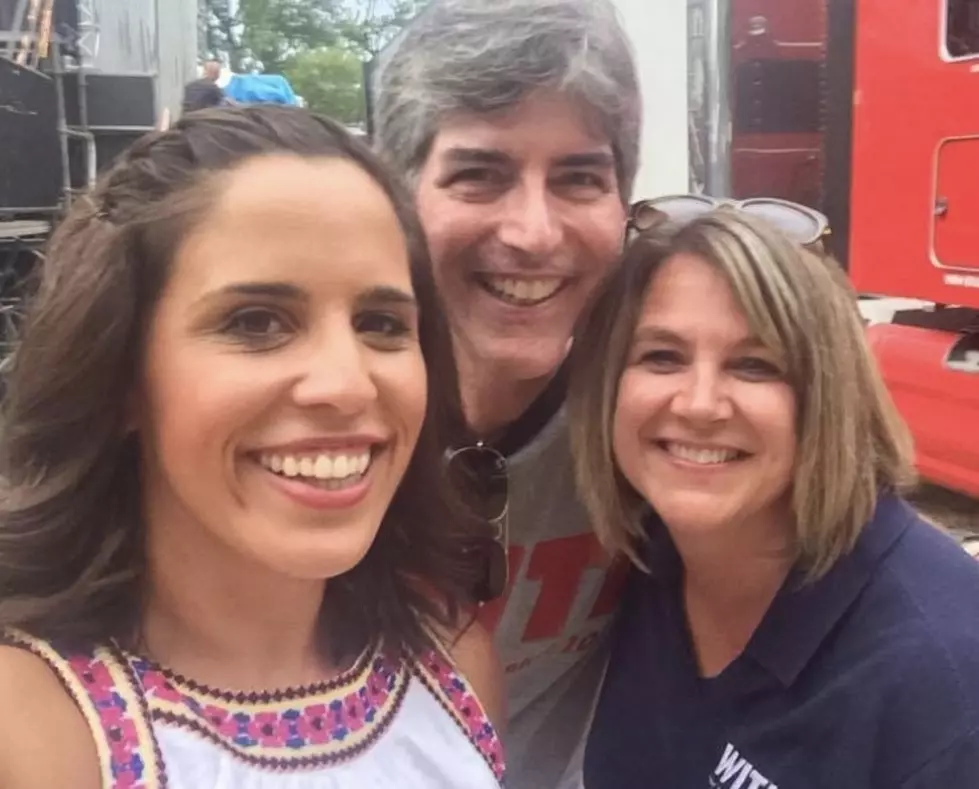 An Open Letter to the WITL Family From Stephanie McCoy
A throwback photo of Sarah Swistak, Banana Don Jefferson & Stephanie McCoy at Common Ground.-Photo courtesy of Sarah Swistak
I have some news to share with all of you. After 22 years of being a part of the WITL morning show, I've decided that it's time for a change. I want you to know that it wasn't an easy decision. There are so many parts of this job that I'm going to miss. I'm going to miss talking to you on the phone when you're calling in a family member's birthday to put on our birthday list. I'm going to miss hanging out with you at concerts or when we're doing live broadcasts. I'm also going to miss my awesome co-workers. And yes, that includes Banana Don. Don and I have been doing the morning show together since 2002. So, not laughing with him every morning is going to be pretty strange.
So, where am I going? Well, I'm going to be working at WILX News 10 where I will be co-hosting a new show with Sarah Swistak, who is currently an anchor at Fox 47 News . The new show is going to be a news and lifestyle show called "Studio 10″ and it will air weekdays at 4 p.m. on News 10 and on WILX.com. The show is still in development but we will be showcasing all of the great things the Lansing area has to offer while having some fun, too. We plan on covering all sorts of topics including food, parenting, travel, entertainment, local news and more.
I want to say thank you for the last 22 years at WITL. I've had so much fun getting to know so many members of the WITL family while hanging out at concerts together or spending time together at station events like our Toy-A-Thon. (And those fun concert bus trips, too, but we'll keep those stories private.) I'll be sticking around until the end of July so it's not 'goodbye' just yet. (And if you heard the announcement this morning, you're already well aware that I'm not really good at goodbyes.)  Anyway, I just wanted to give you a life update and give you my heartfelt thanks.
Enter your number to get our free mobile app