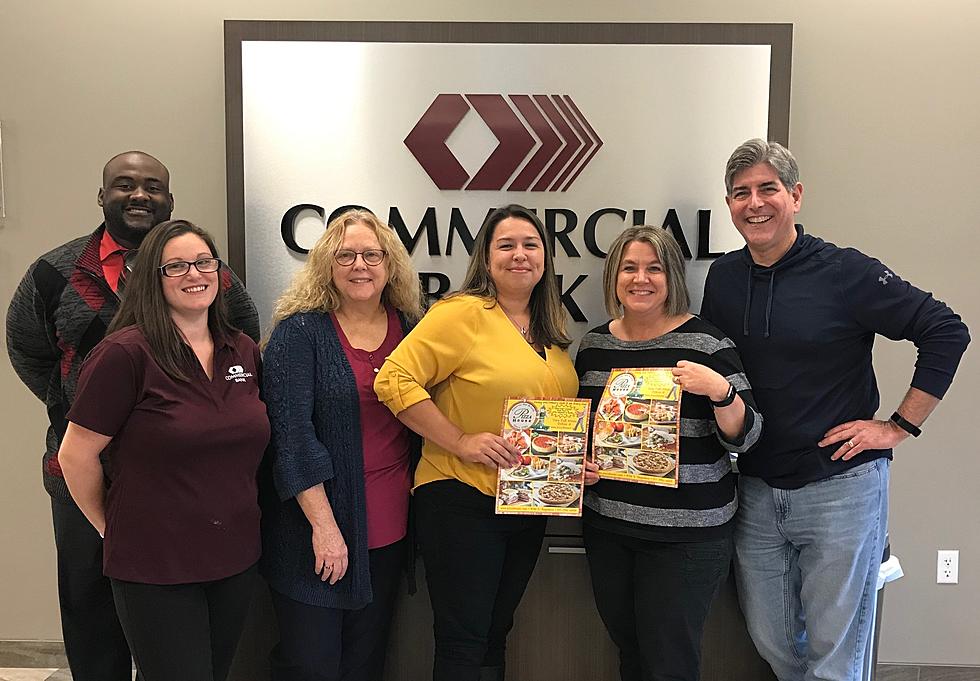 An Okemos Wittle At Work Lunch Break Winner
Photo courtesy of Townsquare Media
After taking a short break over the summer (since everybody was out of town for their summer vacations), we're happy to let you know that Banana and Stephanie's Wittle At Work Lunch Break is back! It's your chance to win a catered lunch for you and up to 20 of your co-workers from Pizza House in the Hannah Plaza on Hagadorn Road in East Lansing! The catered lunch includes subs, salads, pizza and pasta from the Pizza House.
Earlier this week, we stopped in to see Amanda and her co-workers at Commercial Bank in Okemos and give her the Pizza House prize. The group at Commercial Bank say they hope to coordinate their lunch when they celebrate one of their co-workers birthdays later this week! (Happy Birthday!)
If you haven't signed up yet to be our next Banana and Stephanie Wittle at Work Lunch Break, CLICK HERE here to get that done! And be sure to listen every Thursday morning at 8:50 when we announce our next winner!