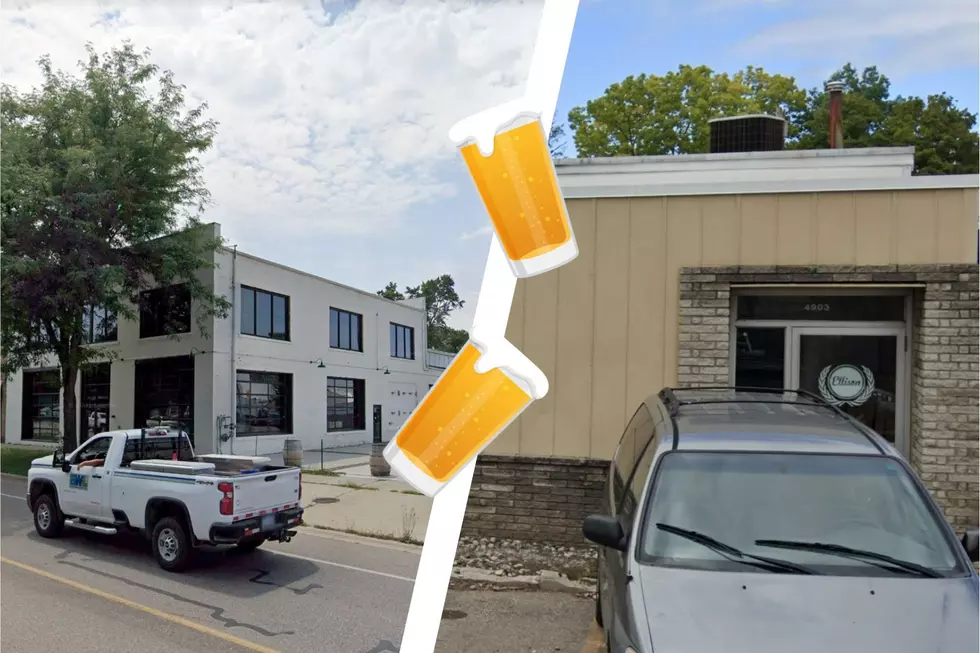 A New Brewery and Restaurant is Opening Soon in REO Town
Google Streetview and Canva
It's taken some time, but there's finally an opening date!
Ellison Brewery & Spirits announced back in 2018 that they'd be opening a second location in REO Town Lansing to accompany their first location in East Lansing near Okemos. However, the long process of getting approvals, making remodeling changes, and of course, the impact that COVID-19, has put that 2018 opening a bit behind schedule. The Lansing State Journal reports that the grand opening is right around the corner.
Ellison Brewery & Spirits Opening New REO Town Location
If you're a big fan of the East Lansing location's beer, vibes, and community, get ready to experience that and more at the REO Town location. Mark Logusz, the Sales and Marketing Director, says there will be a soft opening sometime around January 20th. After which, they'll have the Grand Opening on February 12th.
While this new location in REO Town will offer much of the same spirits, beer, and food as the East Lansing location, it looks like this spot will differ in one major way, and that's with a large event space.
The REO Town location has taken over a part of a historic building; "the last REO Motor Car Co. building left standing in the city," so there's a lot of space to work with. About 20,000 square feet actually. And it's because of this space that the REO Town location will have an upstairs room available for events like wedding receptions, baby showers, and more that can host up to 200 people.
If you are super excited about the new addition to REO Town and the expansion of Ellison Brewery & Spirits, you can read more about it here.
10 Lansing Area Eateries with Heated Outdoor Dining
Michigan winters can be tough when it comes to going out and enjoying some food or drink outdoors. No worries, these greater Lansing area bars, and restaurants have you covered. All the locations listed below feature heated outdoor seating in some way. Whether it's with a fire-pit table or an outdoor igloo seating space, these places will keep you warm and toasty this winter.
10 Best Bars in Jackson
No matter what your poison is (beer, wine, or a nice mixed drink or cocktail), these bars could make for the perfect pit stop before or after a fun night out on the town in Jackson. Whether you call Jackson home, or it's your first evening there, we did the leg work and put together a list of the best bars and breweries in Jackson to grab a drink at. Check out the list in the gallery below. And if we're missing a must-stop bar, let us know. You can always send us a message using the free app.
Lansing Area Bars and Restaurants That Serve Amazing Mocktails
Whether you are a pregnant person, a sober person, an underage person, or just a person who doesn't feel like drinking alcohol at the moment, there's got to be something out there for us, right? That's when I discovered the beauty of a mocktail. If you don't drink alcohol, for whatever reason, there are some fantastic restaurants and bars in Lansing that serve up more than pop and lemonade. Check out these spots that have amazing mocktails.