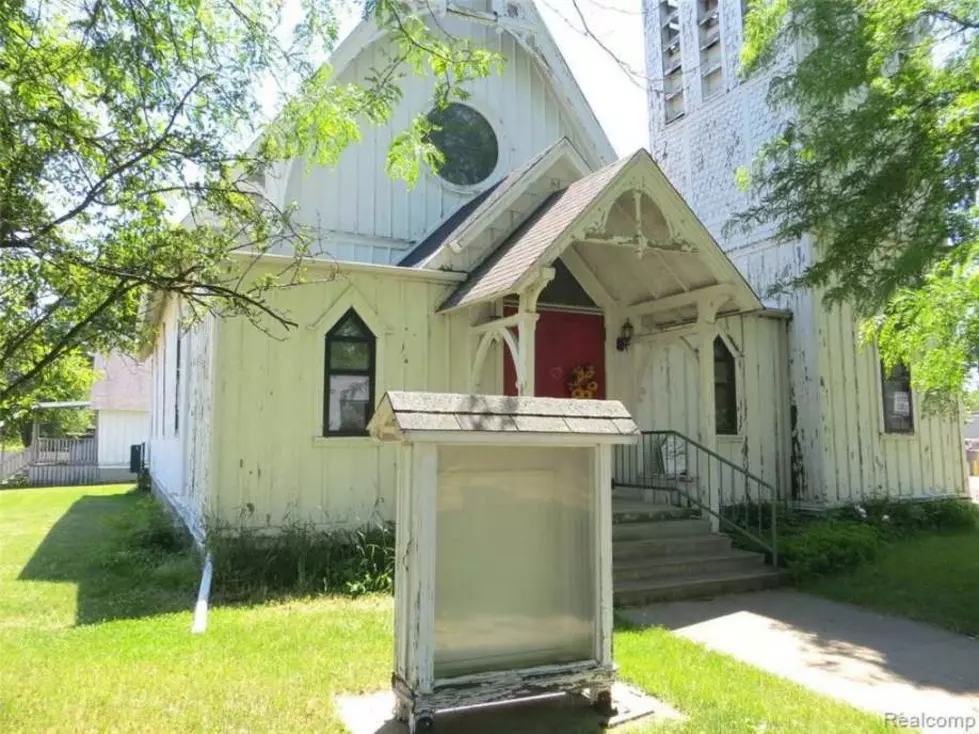 You Could Own This Historic Church in Caro for Just $60K
Credit: (Agent: Brad Winningham, Keller-Williams)
How did we get here? First, we went looking for something on Instagram and down the rabbit hole we went. Somehow we ended up in Caro looking at a church for sale to the tune of $59,900. It's not just old. It's historic. From 1881 and an actual Michigan Historic Site. And it could all be yours.
And when we say rabbit hole, we mean it. It's in their bio.
We scour new real estate listings daily, coast to coast, searching for homes for sale for under $100k. We hand pick the most beautiful of the bunch and share them with you. (Cheap Old Houses)
There are tons of listing and pictures and barns. Yes they are fixer uppers but if you're willing to do some digging and invest the time and energy, you might find something special and unique like this.
That's right people. You could be the proud owner of your very own church in Caro, Michigan. About 40 minutes east of Saginaw.
Listed as 1 bedroom, 3 baths, and 3,800 square feet.
Did we mention it was built in 1881?
Did we mention it's an actual Michigan Historic Site?
An upstairs that was used as a dance studio from one of it's past owners, a sanctuary, and a basement with kitchen area and multiple rooms.
And a stained glass Jesus to boot. Amen.
At $59,900 according to Zillow your payments would only be $331 a month.
The church of YOU is waiting in Caro.
Take a look inside below.
Own This Historic Church In Caro
MORE: See Inside the Most Expensive Home For Sale East Lansing
UP NEXT: Take a Look at the Most Expensive Airbnb in Michigan