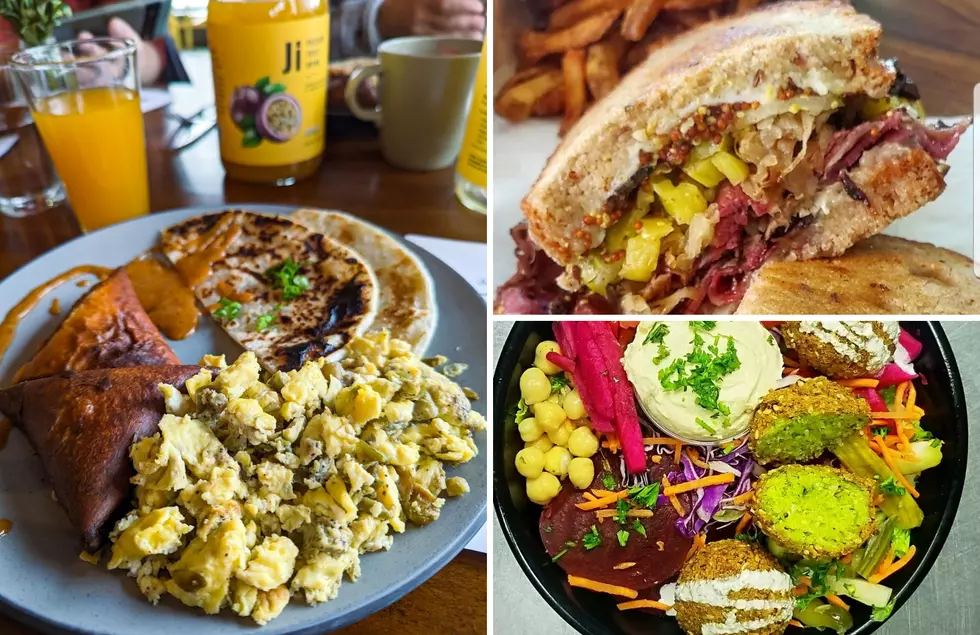 Three Michigan Restaurants Make The List of Top 100 Restaurants in America
Credit: Canva / Chadd's Bistro / Baobab Fare / House of Falafel via Facebook
When you're eating out or getting something delivered you probably will take a few minutes to go through reviews to see what people have to say about a place.
If the reviews are good, you might want to see what people recommend getting.
One of the most popular review sites is Yelp, and for the tenth year in a row, they've come out with Yelp's Top 100 Places To Eat in 2023.
Three Michigan Restaurants Make The List of Top 100 Restaurants in America
To create Yelp's Top 100 US Restaurants list, they reached out to Yelpers for their favorite dining spots. Then, Yelp ranked each by the total number of submissions, ratings, reviews, and geographic representation, among other factors.
What's The Top Restaurant In America?
Yelp said for 2023 In the #1 slot is Broken Mouth, located in Los Angeles, Calforidna.
The Hawaiian-Korean cafe from chef-owner Tim Le earned five stars across more than 1,000 reviews for specialties such as Spam Musubi ("sushi" with canned meat and purple rice) and Meat Jun, a traditional fried beef dish that Yelpers say reminds them of home.
Let's Check Out Yelp's Top Places To Eat In Michigan For 2023
Number 28 -  

Baobab Fare

 in Detroit, Michigan
What people had to say about Baobab Fare
Absolutely incredible meal. Firstly, the space itself is adorable and covered in vibrant colors and patterns. I ordered the Nyumbani with spiced pilau and coconut rice and an African spiced coffee. The beef was tender, and every element had great flavor. Service was fast and friendly. Probably one of my favorite meal spots in Detroit! —Yelp Elite Jerika N.

 
Number 38 - 

House of Falafel

, Farmington Hills, Michigan
What people had to say about House of Falafel
This place is so good…They have the best falafel, [and] my husband likes the chicken shawarma wrap. Last time I got the combo with the lentil soup, and it was delicious. They have a great kids' menu, but my son loves to just chow down on their delicious hummus and pitas. To top it all off, it's a family-run business with an incredibly friendly and helpful staff. —Cindy S.

 
Number 74 - 

Chadd's Bistro

, Rochester Hills, Michigan
What people had to say about Chadd's Bistro
Huge selection. I may have to challenge myself to try each sandwich. The fries are so good with their bistro sauce. The sandwiches are large and usually end up being two meals for me. I highly recommend trying them out!—Courtney K.
10 Old School Grand Rapids Menus Reveal How Cheap Eating Out Was Back In The Day
Check out these 10 old-school Grand Rapids menus that reveal how cheap eating out was back in the day.
These 10 Rejected Michigan License Plates Are Hilarious
There are over 21,000 personalized plates that have been banned by the Michigan Department of State for being dirty, graphic, or hateful. These are some of them.
What Did Michigan's License Plates Look Like The Year You Were Born?
Michigan is home to so much motor vehicle history. Let's take a look back in time to see some of the cool and interesting Michigan license plates of the past.