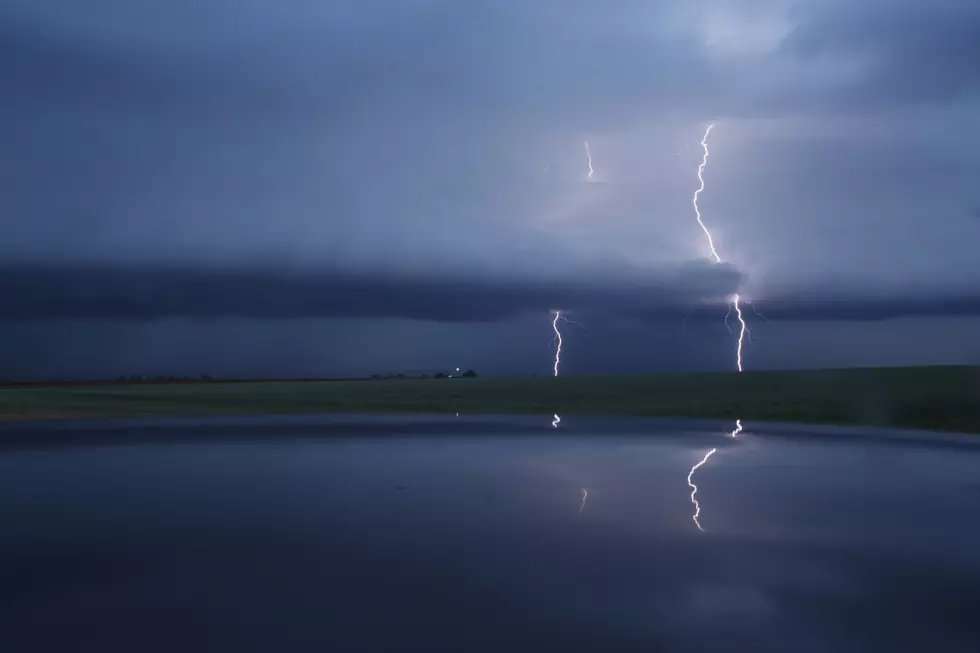 This Michigan Township Had the Rainiest Day – Ever
The sky was angry that night, my friend...Getty Images
A 105-year-old Michigan record, for the most rainfall in 24 hours, has been broken.
On the morning of July 20th this year, a line of thunderstorms rolled though Mason and Lake Counties in western Michigan. According to MLive.com, the thunderstorms that day produced winds of up to 80 mph, caused 150,000 people to lose power and brought 6 to 10 inches of rain to some areas. In Mason County, one location in Branch Township (just to the east of Ludington) got 12.92 inches of rain in 24 hours - most of it during the morning hours. It has taken a while, but the National Weather Service has finally confirmed that Branch Township's 12.92 inches is a new record rainfall for a 24 hour period in Michigan.
That total broke the record of 9.78 inches, received by Bloomingdale, in Van Buren County, on August 31, 1914.
The wettest day ever in Lansing was June 6, 1905, when 5.47 inches of rain fell. Not even close to the new state record.