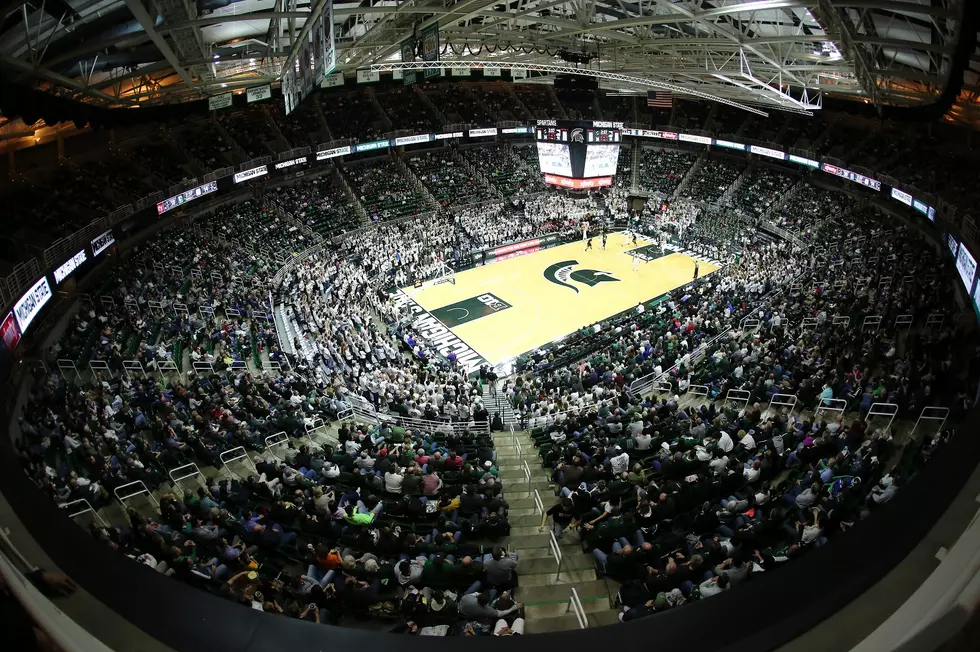 There Are Some New Additions To MSU's Breslin Center Hall Of History
Getty Images
Have you seen the new additions that MSU made to the Hall Of History at the Breslin Center?
Wax figures of Tom Izzo and three MSU basketballs players were installed earlier this week. Anyone who attended the MSU vs Maryland game at the Breslin Thursday night got the chance to have the first look. There's even a bit of room between two of the basketball players, who are sitting "on the bench", for someone to snap a fun pic of!
The new wax figures can be found by going through the Gilbert Pavilion entrance at the Breslin, at the very start of the Tom Izzo Hall of History. Check out photos in the gallery below!