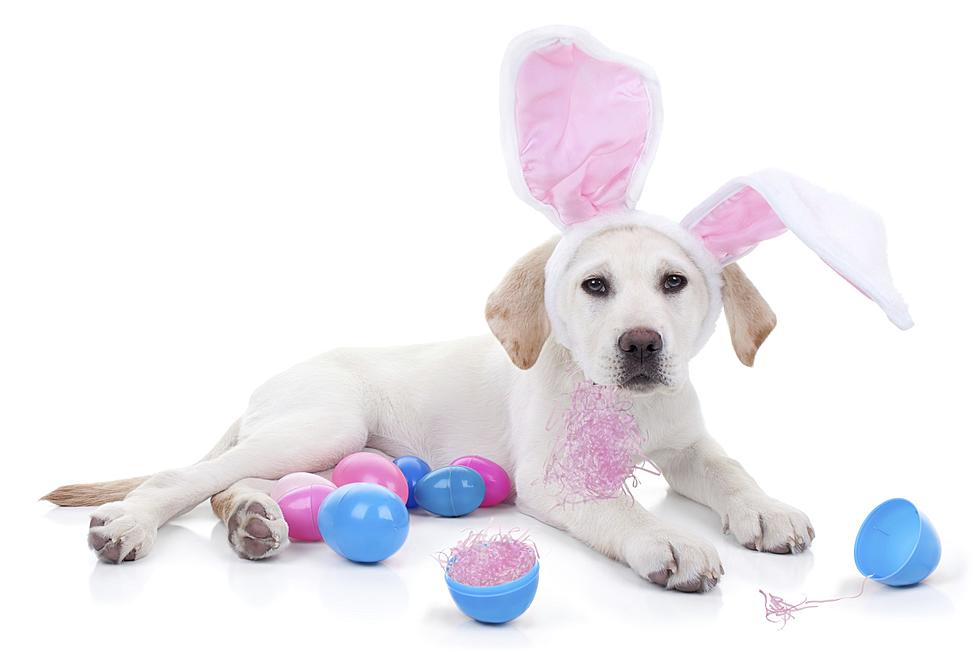 The Ingham County Animal Control Is Throwing An Easter Egg Hunt For Your Dog!
Stephanie Zieber
This isn't your grand mother's Easter egg hunt. Because it's actually an Easter egg hunt for your dog!
According to the Lansing State Journal, the Ingham County Animal Shelter is hosting it's "fourth Doggie Easter Egg Hunt and Kid's Eggstravaganza on March 31 at Hawk Island." The hunt is sure to be a blast for your fur baby!
Eggs filled with dog treats will be hidden all over, and your doggo will search for them by sniffing them out. And, I mean, what dog DOESN'T like to sniff things?!? Once an egg has been sniffed out by your pup, you just pick it up; simple! But, it's not uncommon for dogs to get into the eggs themselves. Kate Turner of the Ingham County Animal Control says sometimes the dogs get REALLY excited. But, there's no issue if the Animal Control doesn't get all the eggs back.
There's also a kids egg hunt going on the same day, but a different time. The kids candies will be peanut free, and the dog treats will be grain-free. Here's the price breakdown for the day's events:
Kids 2 and under - FREE
Kids 3 and older - $8
First dog - $12
Every additional dog after the first - $6
Registration is open now, get the details here. 
Get to know noted ice cream enthusiast and Potter-Head, Kristen Matthews, on Facebook and Instagram!